There are any number of reasons the great Mindy Kaling might have for getting emotional: she's a new mom, she's co-starring with Oprah Winfrey in "A Wrinkle in Time" and she's the co-creator of the new NBC series "Champions."
But actually what brought her to tears during her Wednesday visit to TODAY was a message from one of her oldest, best friends, former "Office" co-star B.J. Novak. (Watch around the 4-minute mark to see the tears start to flow!)
Early in March, Novak posted this delightful tweet about his pal:
And when Hoda Kotb read the message to Kaling, that was all it took. "That actually makes me want to tear up," said Kaling. "It's really moving. When I was coming up there was no one who looked like me on TV or film, and it was such a nice thing that he remembered that."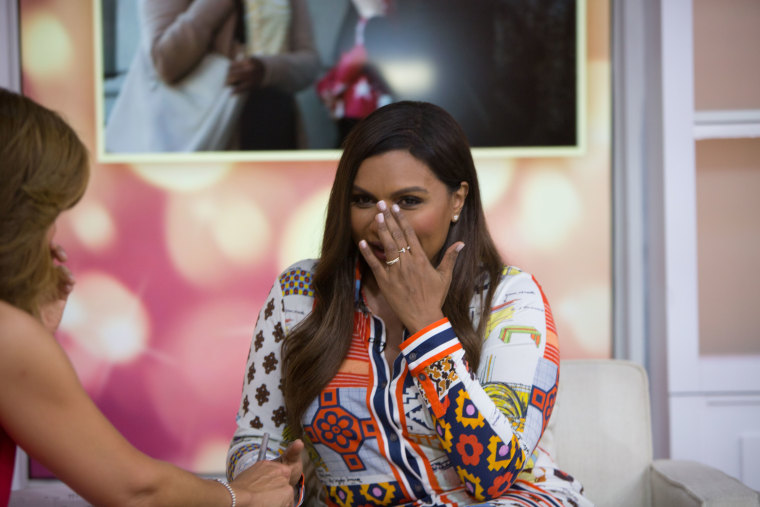 Dabbing at her eyes, Kaling continued, "I was so moved by that. No, it's true: If you dream big, you can get whatever you want."
Kaling, 38, is really on a roll. After wrapping her show "The Mindy Project" after six seasons, she quickly moved on to motherhood (daughter Katherine was born last December) and into both feature films and a whole new TV series, which she co-created.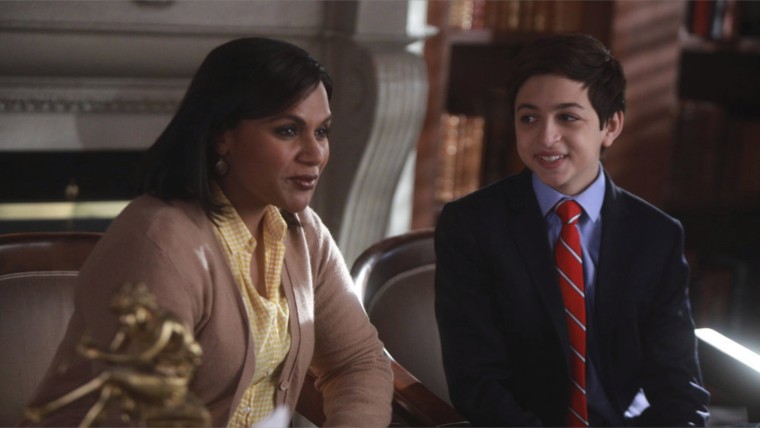 And though she didn't shed tears while talking about her new baby, she did say that she was reaping some emotional rewards from being a mom, after having some early worries.
"Zero feedback except for crying for the longest time," she said about caring for Katherine. "And then you start wondering, 'Does she care about me?' ... She started laughing recently. It's incredibly easy to make her laugh ... I just sang from 'The Sound of Music' to her, and she's cracking up. It's the best."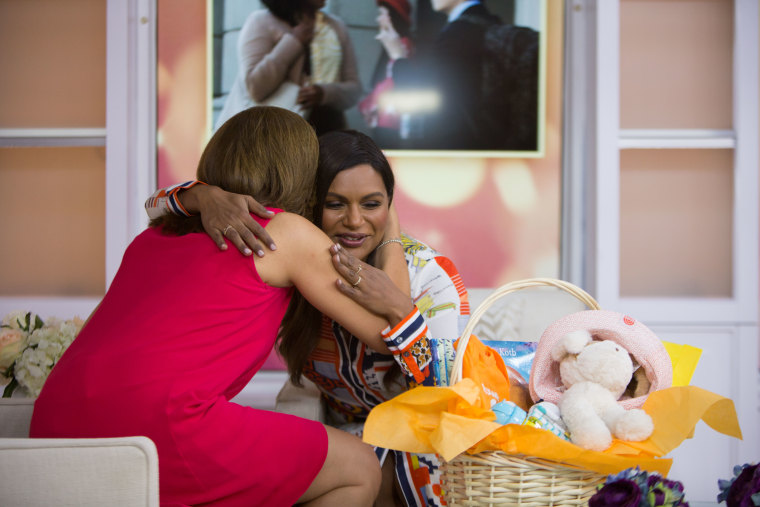 Follow Randee Dawn on Twitter.