At first glance, "Minari" doesn't sound like an American story. The new movie about a Korean immigrant family has a Korean title and characters speaking predominantly in Korean, but look beyond the surface and you'll see its themes are universal. A semi-autobiographical film from director-screenwriter Lee Isaac Chung and A24, "Minari" follows Jacob Yi and his family as they settle onto a farm in the Ozarks to chase the American dream.
The drama, now nominated for a Golden Globe and three SAG Awards, stars Steven Yeun (who rose to fame as Glenn in "The Walking Dead") as a tortured Jacob, the Yi family patriarch who uproots his family to a remote part of Arkansas where he claims the soil is "the best dirt in America." His goal? To build his very own farm from the ground up, supplying Korean fruits and vegetables to areas like Dallas where other Korean and immigrant families live.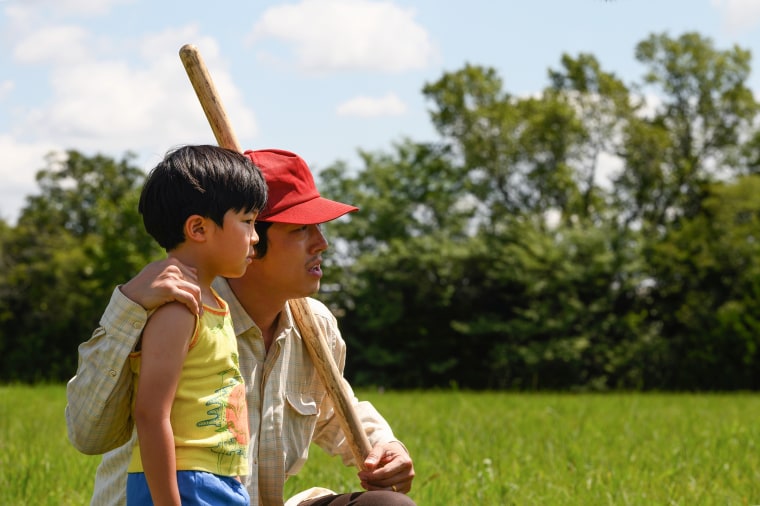 Jacob is hellbent on turning his plot of land into a successful family business. After all, he and Monica had come to the U.S. to "save each other" and labored for over a decade before saving enough money for "a new start."
Reluctantly following Jacob into a trailer home propped up on cinder blocks are his wife, Monica (played by Yeri Han), his daughter, Anne (Noel Cho), and his son, David (Alan Kim). Twelve minutes into the film, Jacob and Monica break out into their first fight and throughout the movie, viewers are left wondering if the family will make it through their many challenges.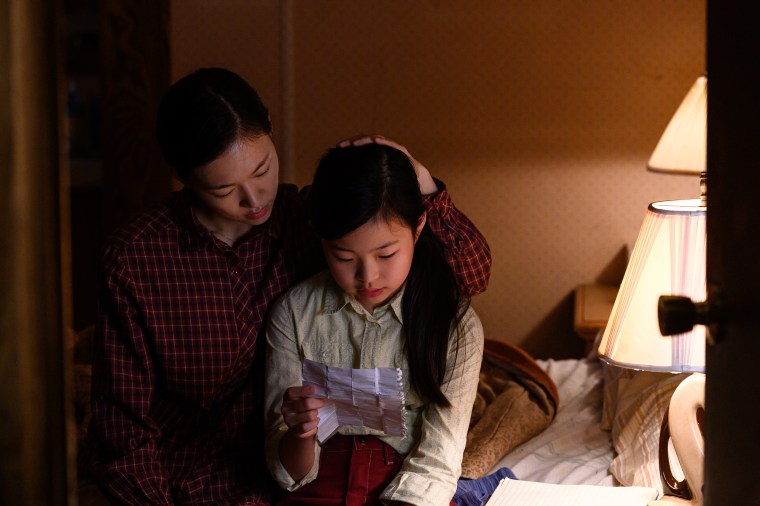 The Yis are constantly running out of essentials like water and money, and their family dynamics are further complicated by the arrival of Monica's mother and the children's grandmother, Soonja, portrayed by Yuh-Jung Youn, who introduces the seeds of the minari plant (translated as water dropwort but similar to parsley) to young David.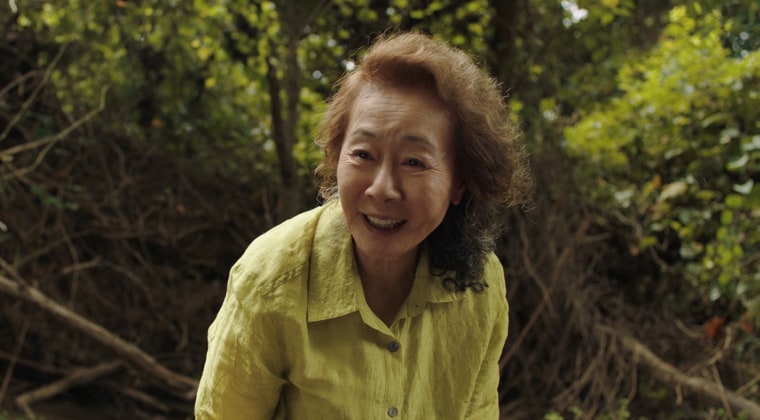 True to its title, food plays a key part in "Minari" as the family's main storyline unfolds. It's literally their lifeline, as Jacob clings to his fledgling crops, and the bridge between Korean and American cultures when David introduces his grandmother to Mountain Dew soda. It's also a source of comfort and healing, seen when Soonja surprises Monica with chili powder and anchovies from Korea when she first arrives at the house and when Jacob returns with David to the minari plants at the end of the movie.
As Soonja exclaims, "Minari is truly the best. It grows anywhere, like weeds. So anyone can pick and eat it. Rich or poor, anyone can enjoy it and be healthy. Minari can be put in kimchi, put in stew, put in soup. It can be medicine if you are sick. Minari is wonderful, wonderful!"
Like the thriving minari the movie is named after, the Yi family ends up putting down strong roots in a place many long gave up on. Even though "Minari" explores a couple and family on the verge of breaking up and accelerates to a heartbreaking climax, it is, in the end, a story of hope above all.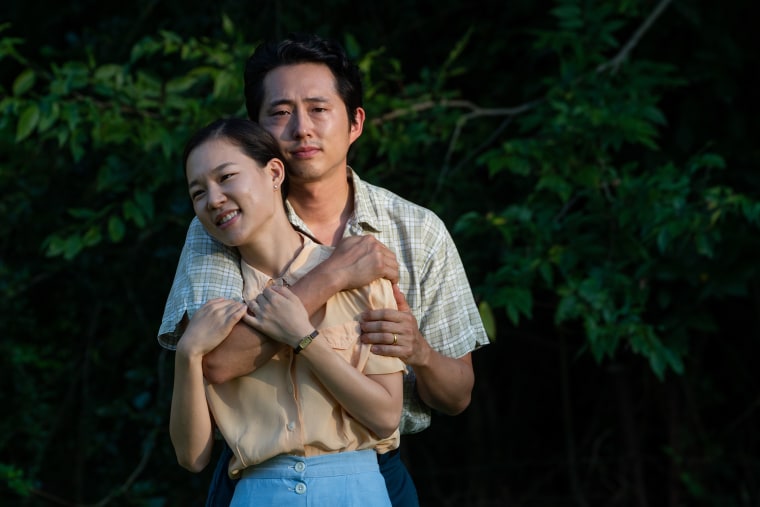 The movie's moody cinematography was shot on location in Oklahoma and is paired with an ethereal, orchestral score by Emile Mosseri, complementing the actors' sensitive performances. In addition to starring in "Minari," Yeun also executive produced the film, along with Josh Bachove and Brad Pitt, through his Plan B Entertainment production label.
Actor Sandra Oh said during a January Q&A with Chung and the film's cast after a screening on Korean American Day that "Minari" left a deep impression with her. "It's almost hard to not even get emotional about it as an actor and as a Korean American actor to see a film that is so profoundly speaking to me. And it's almost like I don't even want to say why, because there's so much profundity in it. Anyway, it is a greatly moving piece. And ... I really feel that this film will go into the canon of Great American films. It is so profoundly American."
"Minari" is in theaters now and available to rent on streaming platforms starting on Friday.