Fans tear up watching "This Is Us" each week, and Milo Ventimiglia is as touched by the emotional drama as any of them.
The actor, who plays Jack Pearson on the hit NBC series, admitted that he cries while watching the show —despite already knowing the plot.
"Mandy (Moore) and I have a pretty strong tradition of watching the episodes together," he told TODAY. "We will sit in (creator Dan Fogelman's) office and watch it together and cry. There is definitely Kleenex in Dan's office."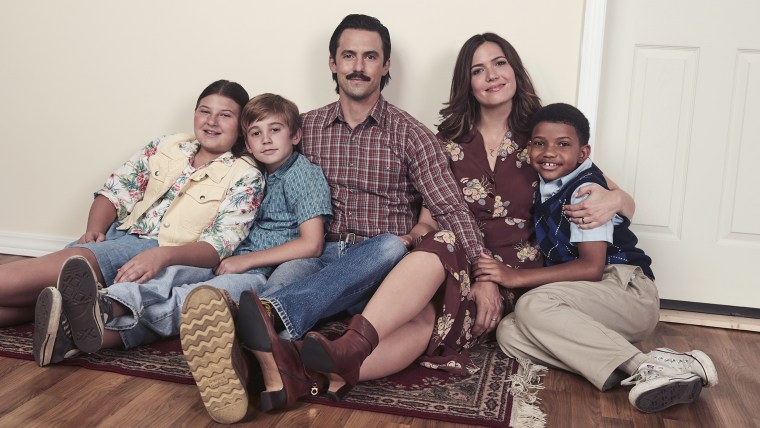 As for which Season 2 storyline has resonated with him the most so far, Ventimiglia said it was when his character had to tell daughter Kate about his drinking problem.
"That one probably hurt me the most in the beginning because viewers see the pain that his kids go through and the struggles they go through," he said. "I don't have kids myself, but I know my mom always said the worst thing is seeing your kids in pain. So, I understand it and embody that very much so with Jack."
It's because of this real and raw emotion that the show has garnered such a huge following, and the writers are always open to cast input to keep the plots interesting. "We constantly have conversations about what is happening on the show, and the actors will sit in the writers' room and discuss stories that are coming up," said Ventimiglia.
He added, "It's inclusive creative storytelling. All of the producers check in with us actors, just to see how we are feeling and make sure everything is in line with the stories we want to tell."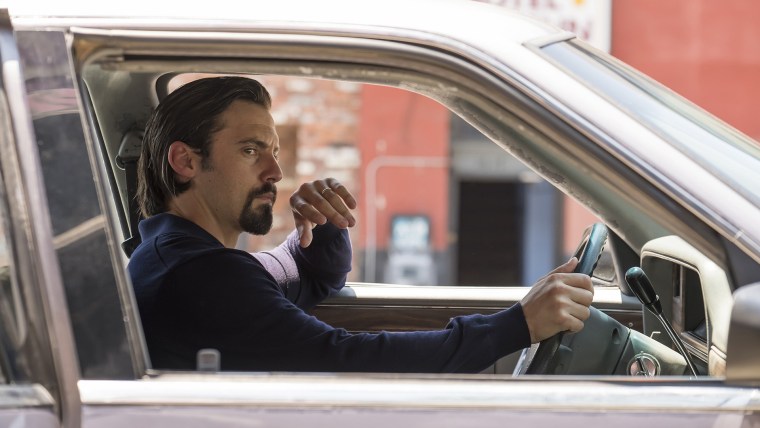 The producers are so open to feedback that they even used Ventimiglia's car for an episode after the 40-year-old actor pushed back about a detail.
"It was scripted that Jack was driving a Camaro and, not to sound like a total jerk, but I kind of chuckled at that," said Ventimiglia, a spokesperson for Kelley Blue Book, a service that provides shoppers with information on new cars and recently unveiled its 2018 Best Buy Award winners. "I was thinking about the cars of that era and Camaros to me were cool, but they weren't as cool as what I had: a Chevelle. So, I let the producers know."
They ended up taking the actor's advice and asked to use the 1967 Chevelle Super Sport that he's had since he was 22 as the prop. "It definitely helped with playing the pain of selling it," he joked. And since the star was paid to rent out his beloved vehicle, he took the money and bought coffee trucks and In-N-Out Burger trucks for the entire crew.
As for what fans can expect for the upcoming episodes? "The long-asked question of what happened to Jack, the specifics of Jack's death, is going to be coming pretty soon," said Ventimiglia. "Just more joy and pain; everything that serves out in equal doses for 'This Is Us.'"