The on-screen chemistry between Milo Ventimiglia and Mandy Moore is undeniable on "This Is Us," and according to the actor, there's a simple reason for that.
"From action to cut," they consider their marriage the real deal.
During a Thursday visit to Megyn Kelly TODAY, Ventimiglia opened up about his bond with his co-star — and about another very important lady in his life.
"Since the beginning (of the series), I said to her, 'Mandy, from action to cut, you're my wife,'" he recalled.
And sometimes, the Jack-and-Rebecca vibes continue even after the cameras stop rolling.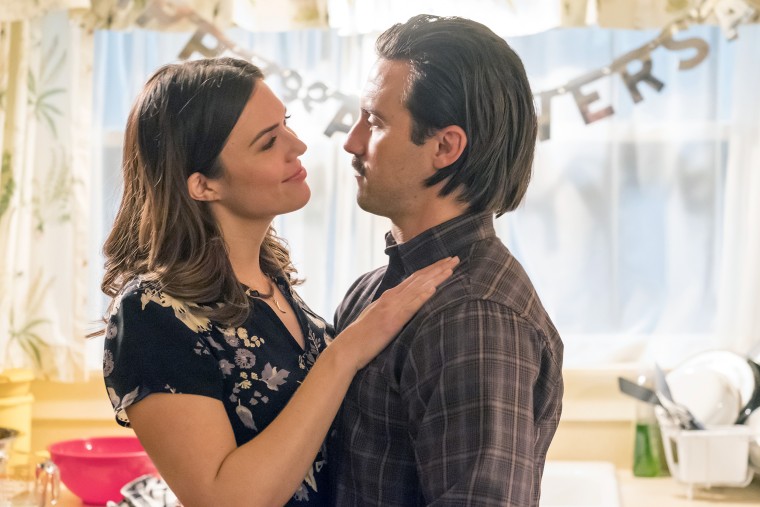 "We sit and we watch the episodes together, you know, kind of like a traditional husband and wife," Ventimiglia explained. "I think it not only gives us an opportunity to see it for the first time, but to also talk about it."
And as any "This Is Us" fan can attest, it really helps to have someone you can talk to about the tearjerker drama, especially someone who really loves the show — and it's clear the stars do.
Of course, this isn't the first time Ventimiglia connected with someone he's close to over one of his shows.
Long before he became known as Papa Pearson, he was known for playing bad boy Jess Mariano on "Gilmore Girls," which happened to be his mother's favorite series.
"I remember the day I called my mom," he said. "I was like, 'Hey mom, I had this audition for this TV show, 'Gilmore Girls.'"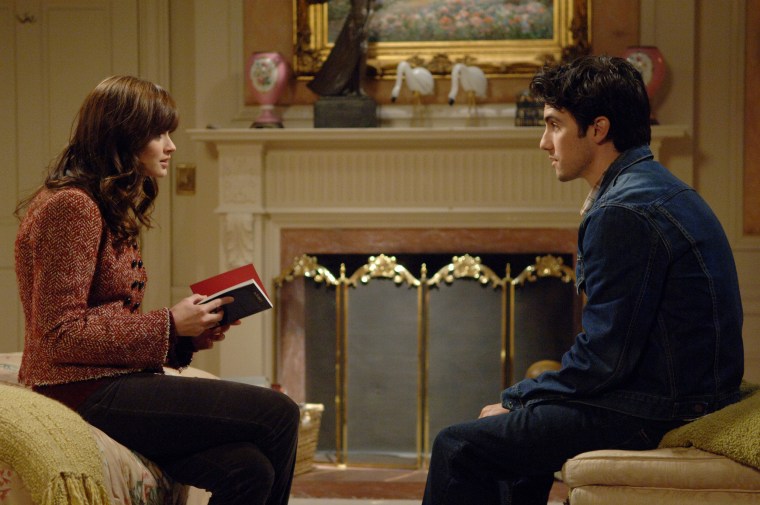 She was impressed to find out he landed the role, but she never expected it would be anything more than a bit part. So she asked him, "How many episodes?"
"I said a couple of seasons, and then there was silence on the line," he added. "My mom, Carol Ventimiglia, got very serious at that point. 'Wait, you're going to be on the show? Like, on the show?'"
He certainly was. Not only did he play part for the two seasons he originally signed on for, Ventimiglia went on to bring Jess back as a recurring character for two more seasons, and even returned once more for the show's revival run 10 years later.
See even more from the star next Tuesday, when the season finale of "This Is Us" airs on NBC.