Milo Ventimiglia recently grabbed prime-time attention with his "hardworking ass" on the series premiere of "This Is Us," and on Monday, he stripped down for daytime TV viewers.
On Monday's "Ellen," the actor agreed to take off his shirt and get all wet —for a good cause, of course.
RELATED: Ellen DeGeneres sinks Ryan Reynolds in a dunk tank, raises big bucks for charity
As guest host Miley Cyrus explained, the soggy and shirtless splash-tank experience was about raising awareness and funds for the Breast Cancer Research Foundation.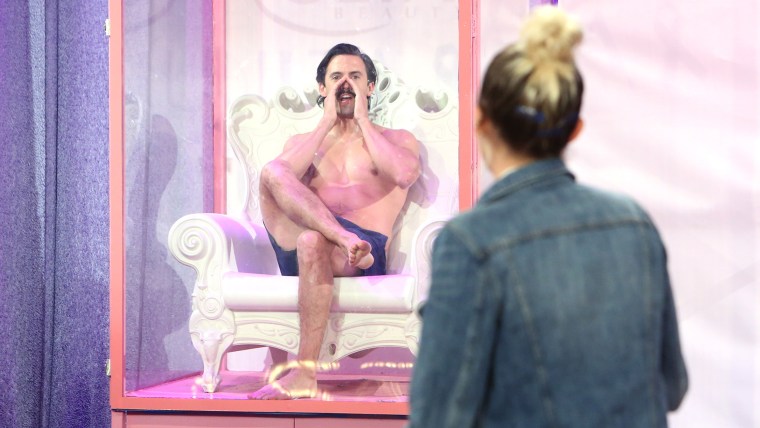 "Totally worth it," Cyrus assured him. "Worth getting objectified."
And she was right! Cyrus pitched a ball at a target situated next to the tank and that's all it took to rain water down on the star and raise big bucks.
RELATED: New 'Gilmore Girls' poster has fans excited — and craving a hot cup of coffee
"That's $10,000 from Ulta for breast cancer research," she told the crowd.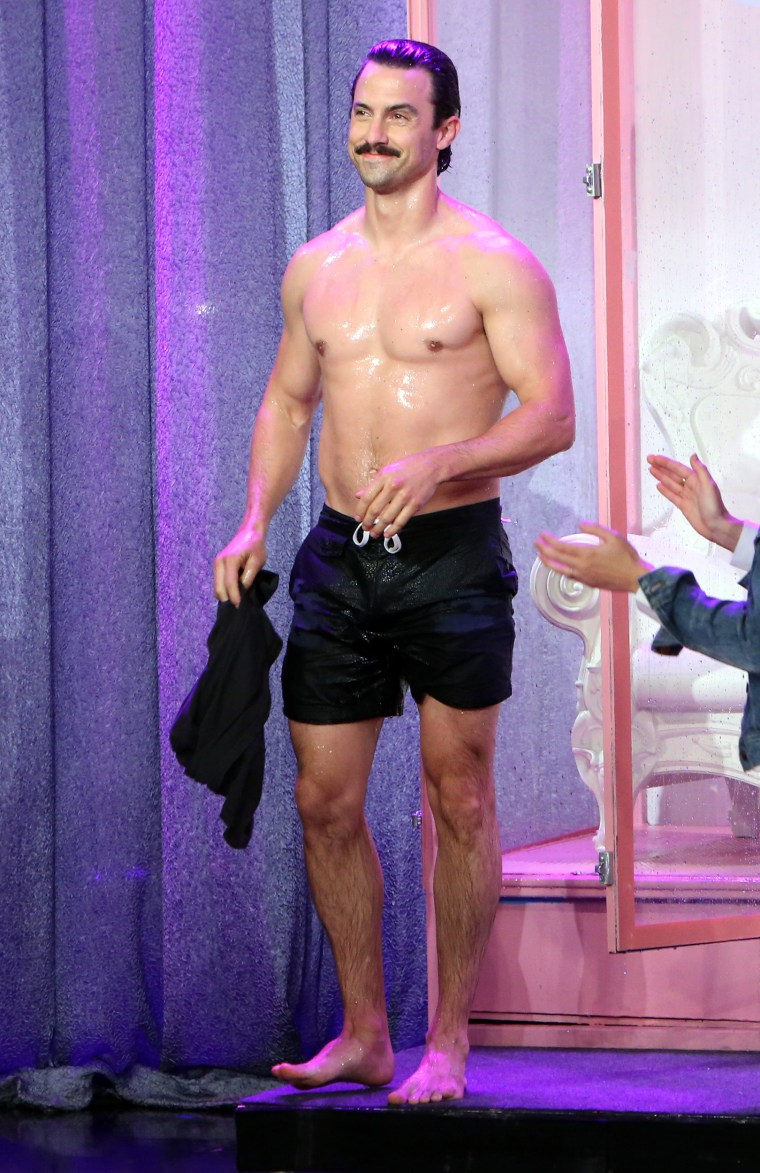 But you can't put a price on the payoff for Ventimiglia's fans!
Follow Ree Hines on Twitter.