"This Is Us" star Milo Ventimiglia sports facial hair throughout all his timelines on the show. From a full beard, to a goatee, to a simple 'stache — his hairy evolution has become a shortcut to figuring out when a particular plot point is taking place.
But devoted fans of the drama should brace themselves! New sneak peeks from the set reveal that Jack's had a very close shave.
"Jack way back when," Ventimiglia wrote alongside a completely stubble-free photo.
Yes, it looks like the "This Is Us" clock will roll back farther than ever before — before this season is over.
RELATED: Mandy Moore's parents get brutally honest about her 'This Is Us' character
Director and producer Ken Olin shared a couple of clips featuring a fresh-faced Jack while working on the final episodes.
Olin promised the show "will go places we've never been ..."
As for exactly where and when, both Olin and Ventimiglia kept that information to themselves.
RELATED: Watch Milo Ventimiglia surprise a fan while he's watching 'This Is Us'
The shave isn't a total shock to fans who follow the actor on social media. Just days earlier he teased what was to come by tweeting a sweet sendoff to his facial hair.
"Thank you 1996 hair and goatee," he wrote. "Thank you for your service. See you next season!!"
If you want to get a better look at Jack's new look, just stay tuned. The final episodes will air soon. The first season of the hit show wraps up March 14.
But if you really want to see more of a so-smooth Ventimiglia without the wait, forget Jack and take a look back at Jess — the bad-boy beau he played on "Gilmore Girls."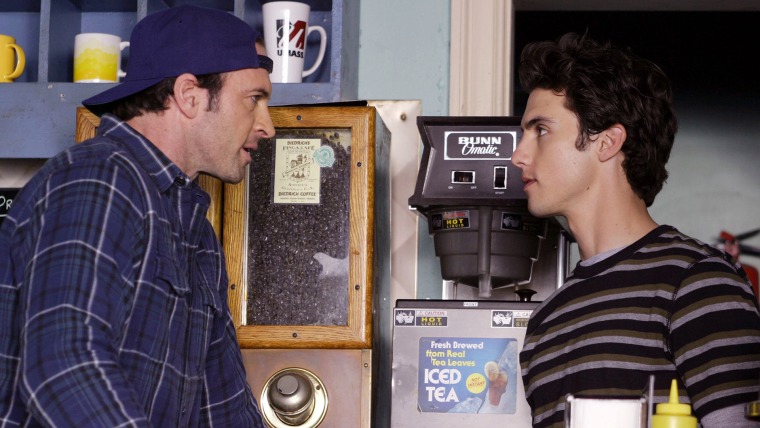 Follow Ree Hines on Twitter.