"Stranger Things" star Millie Bobby Brown was all smiles as she accepted an award for her work on the show at the MTV Movie & TV Awards that aired on Monday night.
But her message quickly turned serious.
"Since I know there are many young people watching this, and even to the adults, too — they could probably use the reminder — I was taught, if you don't have anything nice to say, just don't say it," the 14-year-old told the audience via a pretaped video as she held the award. She'd been sidelined from attending due to a kneecap injury.
She added, "There should be no space in this world for bullying, and I'm not going to tolerate it and neither should any of you. If you need a reminder of how well you are and to rise above the hate, message me on Instagram."
Her absence at the awards wasn't a huge surprise; she'd posted a video on Instagram last week alerting everyone:
Brown, who has played Eleven on the show for two seasons, knows of what she speaks: She quit Twitter recently due to cyberbullying from people who had made her the subject of homophobic memes.
She also had kind words for her admirers.
"To all my fans, I really wish I could be there with you all to receive this award, but sadly, I'm stuck here home in Atlanta recovering from a small injury and I'm following the doctor's orders to rest," she explained. "I want you to know how grateful I am to those that support me."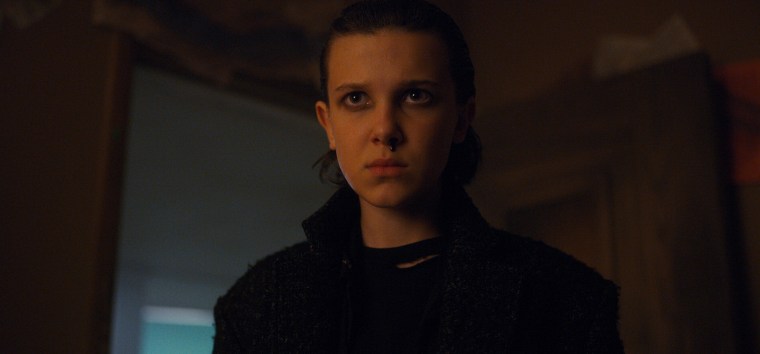 And as for those who don't support her, well, let's just remember that Eleven is really quite an extraordinary teenager, and you might not want to be on her bad side.
Follow Randee Dawn on Twitter.