A day without Ellen DeGeneres hosting her show is like a day without sunshine. But at least she knows who to call into to keep things warm and appealing — Miley Cyrus!
When DeGeneres called in sick and couldn't tape her show, "The Voice" coach was more than happy to hop over and show some cat videos.
And as she told the audience, she was more than happy to do whatever it took to give them the full "Ellen" experience.
MORE: Ellen DeGeneres' dogs interrupt her morning workout — watch the video
"I know all of you came to see Ellen, so I'm gonna do my best to make you very happy," the 23-year-old musician told the crowd at the start of the show (in which she came in dancing a la DeGeneres and in an outfit the comedian would certainly have worn — jean jacket, white shirt, sneakers), which airs Thursday.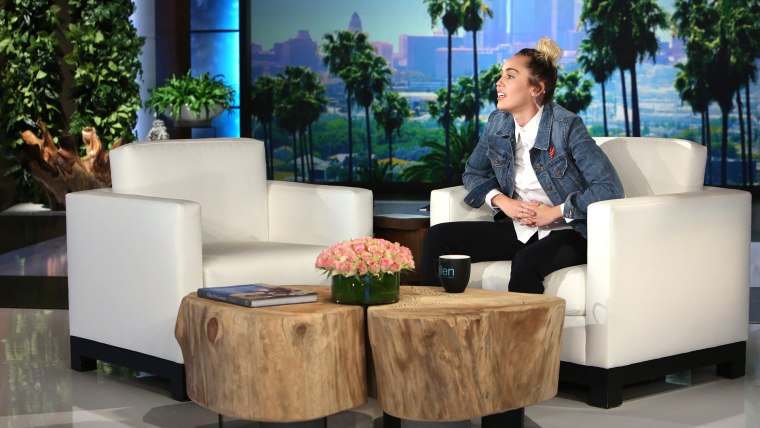 "I'm dressed like her, I smell like her, [and] just before I came out here I actually kissed a girl!" chuckled Cyrus.
She confirmed that DeGeneres will be fine, and noted that she'd sent her a "bunch of Molly" that was working well.
And she was clearly happy at the audience's enthusiastic applause.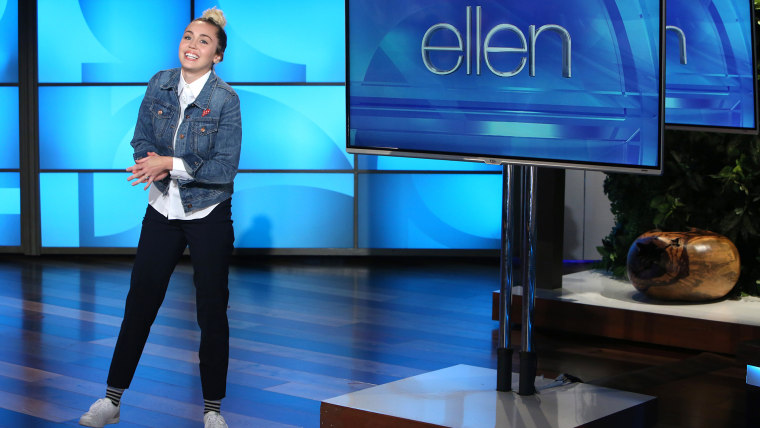 "Thank you guys for making me feel so welcome," Cyrus told the cheering crowd before launching into Cat Week's daily video trove and interviews with Sarah Jessica Parker and Idina Menzel. "I'll admit I'm a little bit nervous because I've never hosted a show with my clothes on before, so this is so weird!"
MORE: Billy Ray Cyrus opens up about Miley and her maybe-engagement to Liam Hemsworth
Funnily enough, not all that weird after all!
Follow Randee Dawn on Twitter.