There are lessons to be learned from anything, anywhere and anyone. Including a Miley Cyrus tattoo.
And, as it turns out, even Miley Cyrus can learn a thing or two from her tattoos.
On Thursday, the singer showed off her new ink on Instagram (note: her hashtag has some adult language) — a little round planet with rings around it. Saturn, right?
Well, perhaps not. Cyrus originally posted the picture with the hashtag "#lilbbjupiter," only to get a little astronomy lesson from social media. Commenters and the press immediately jumped in to point out that it's Saturn, not Jupiter, that has rings.
MORE: Miley Cyrus gets new tattoo to honor dog that died
Astronomy experts would note that Cyrus ins't totally wrong, as Jupiter does have rings. They're just not as visible as the rings depicted in Cyrus' tattoo.
"All of the giant planets in our solar system have rings: Jupiter, Saturn, Uranus and Neptune," notes Ask an Astronomer at Cornell University. "Jupiter's ring is thin and dark, and cannot be seen from Earth. Saturn's rings are the most magnificent; they are bright, wide, and colorful."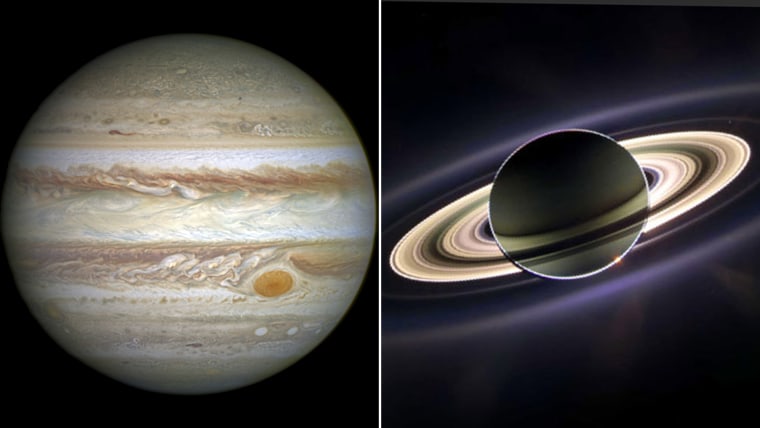 When we think of a ringed planet, we usually think of Saturn. And that's probably what Cyrus had in mind because as you can see now, the caption on her Instagram has been altered. Jupiter is toast. But as yet, no love for Saturn.
MORE: Miley Cyrus' new tattoo quotes Theodore Roosevelt
Still, it's nice to see that everyone can learn from their mistakes. Even tattoos.
Follow Randee Dawn on Twitter.