In 2013, Miley Cyrus and Liam Hemsworth called off their engagement and went their separate ways — for a while.
The two reunited last year, and now Cyrus isn't just talking about her renewed love for him, she's singing about it.
On May 11, Cyrus will release "Malibu," a track off her upcoming album that's all about their bond, according to an interview she had with Billboard magazine.
"They're going to talk about me if I come out of a restaurant with Liam," Cyrus said of the public interest in their romance. "So why not put the power back in my relationship and say, 'This is how I feel'?"
Cyrus turned to her music when they split, explaining that she "needed to change so much" in her life.
RELATED: Miley Cyrus gets brutally honest about engagement ring from Liam Hemsworth
"And changing with someone else not changing like that is too hard," she said. "Suddenly you're like, 'I don't recognize you anymore.'"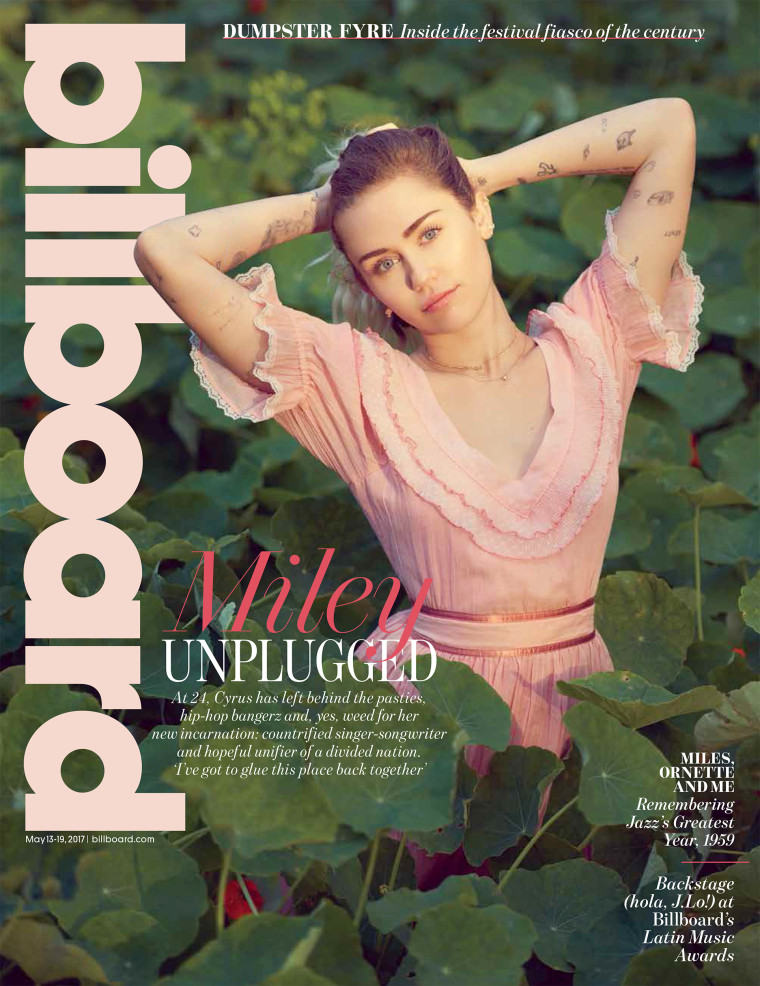 So when they got back together, they didn't exactly pick up where they left off.
"We had to refall for each other," Cyrus said.
Billboard categorizes "Malibu" as "gimmick-free pop-rock" that doesn't have a signature Cyrus-sound to it.
"I never would've believed you if three years ago you told me I'd be here writing this song," she said.
RELATED: Liam Hemsworth reveals why 2013 breakup with Miley Cyrus 'needed to happen'
But as for singing about her love, that's not unexpected — and Cyrus has some sympathy for Hemsworth on that point.
"Dating a musician (like me) is probably the worst thing ever, because you always end up ­having your sh-- in songs," she added. "It's just ­inevitable."