Four years after courting controversy with her infamous twerk-fest at the 2013 VMAs, Miley Cyrus made a special promise to her dad, Billy Ray Cyrus.
"Sorry Dad.... I'll be good tonight," she wrote on Instagram, alongside a throwback shot of her racy "Blurred Lines" performance with Robin Thicke.
And at Sunday evening's awards show, she was true to her word.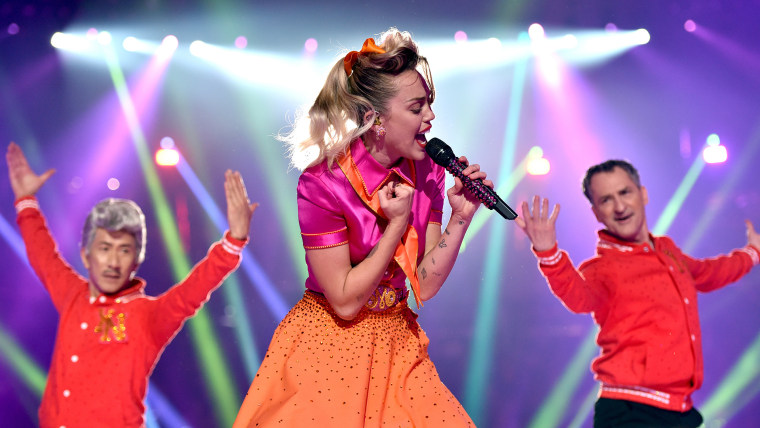 Cyrus, 24, charmed MTV viewers with a retro-themed rendition of "Younger Now," the title track from her upcoming studio album. The singer sported a pinup-worthy fuchsia ensemble, later donning a '50s-style poodle skirt for the rockabilly-inspired performance.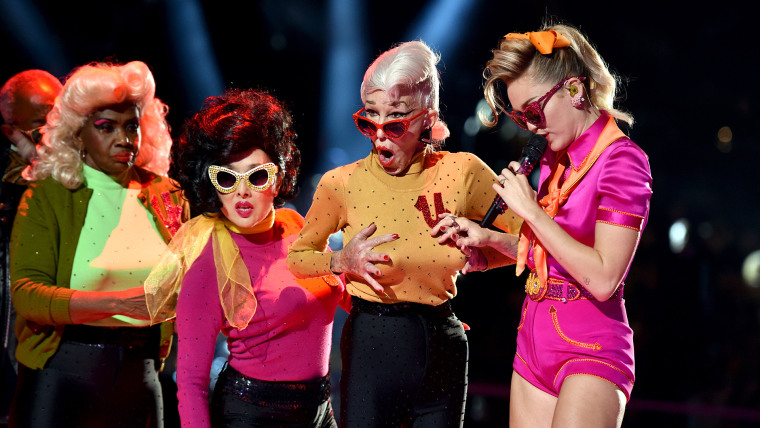 She had help from a diverse cast of backup dancers of all ages — including some stylish older ladies.
The awards show was a family affair: Not only was Miley's single "Malibu" nominated in the Best Pop category, but her sister Noah was up for Best New Artist.
We're loving the new look, Miley!