She's a singer, songwriter and actress, and that's not all — Miley Cyrus is also an expert face-maker.
Fans of the pop star are already familiar with her personal favorite: the tongue-out pose. But she can pull plenty of other pouts.
Need proof? Check out what happened when she faced off in a battle of funny faces with the also-gifted Jimmy Fallon.
The "Tonight Show" setup was simple — they each watched clips of children making goofy faces, and then they attempted to recreate the impressively silly looks.
MORE: Miley Cyrus' new tattoo is an astronomy lesson for fans — and Miley Cyrus
Despite the fact that it was a competition, Cyrus gave Fallon a few pointers along the way. "More chin," she urged. "Nose flare!"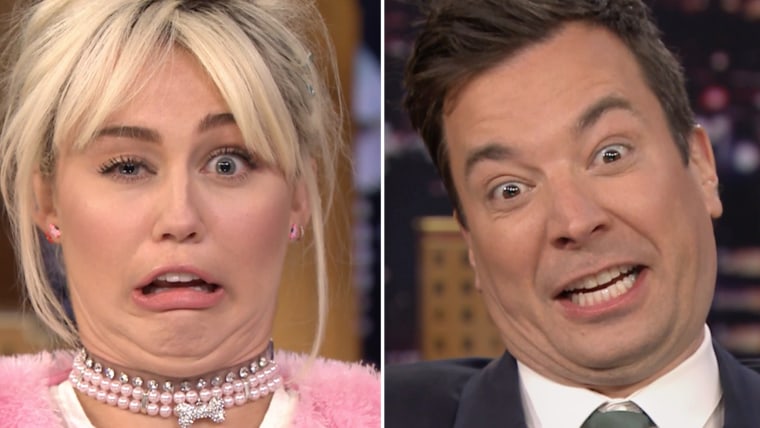 The battle was fierce and funny. But ultimately, the win goes to the kids. Their inspiration-faces just couldn't be beat!
MORE: 'The Voice' announces Miley Cyrus, Alicia Keys will coach season 11
But that's OK for Cyrus, since she's planning to nab a different victory in the near future — when she joins "The Voice" as a coach next season.
"Blake [Shelton] made a joke [that] he knows why I always have my tongue out — it's because it's always tired, because I never stop talking," she told Fallon. "But he's going to regret that when I win."
Follow Ree Hines on Twitter.