Earlier this year, Miley Cyrus showed off some new bling on her Instagram feed. Of course it was big, bold and colorful ... but there was something else that caught people's eye.
Was that ... an engagement ring on her hand? As it turned out, yes: Though she doesn't talk about her relationship with "Hunger Games" star Liam Hemsworth publicly much, the pair are in fact engaged.
MORE: Billy Ray Cyrus opens up about Miley and her maybe-engagement to Liam Hemsworth
But as she told Ellen DeGeneres recently, wearing it feels odd — though not perhaps for the reason you might expect.
"This is really weird because this is, like, real jewelry and most of my jewelry is made out of gummy bears and cotton candy and they don't look that good together because they kind of mix up so sometimes I replace it with an actual unicorn or a Looney Tune," she said.
Get it? It may be a gorgeous diamond rock, but it doesn't quite fit her style.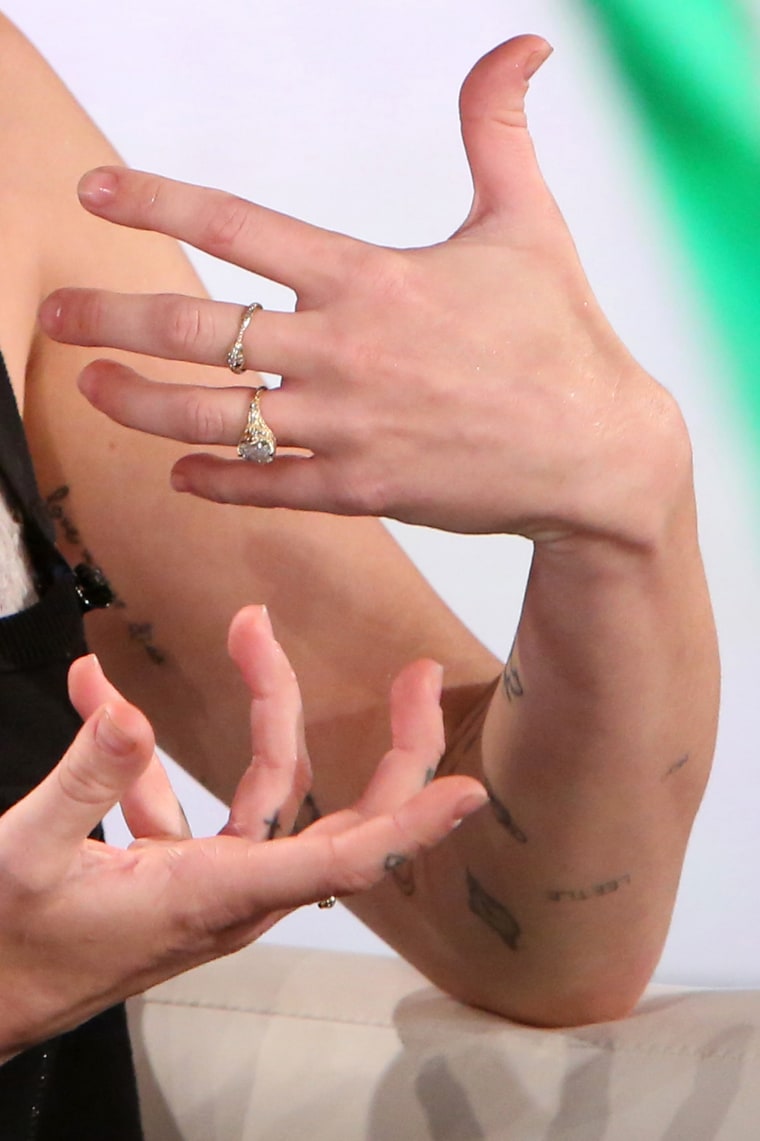 "(Liam's) kind of like, 'What's going on?' I am like, 'This isn't really my aesthetic but I'll wear it because you love me.'"
MORE: Miley Cyrus is the perfect guest host for a sick Ellen DeGeneres
DeGeneres joked back, "He could've saved a lot of money and by giving you like a gummy bear ring."
The sacrifices we make for the people we love!
Follow Randee Dawn on Twitter.