The MTV Video Music Awards hadn't even started Sunday night when Miley Cyrus let loose a little wisdom for all performers to live by.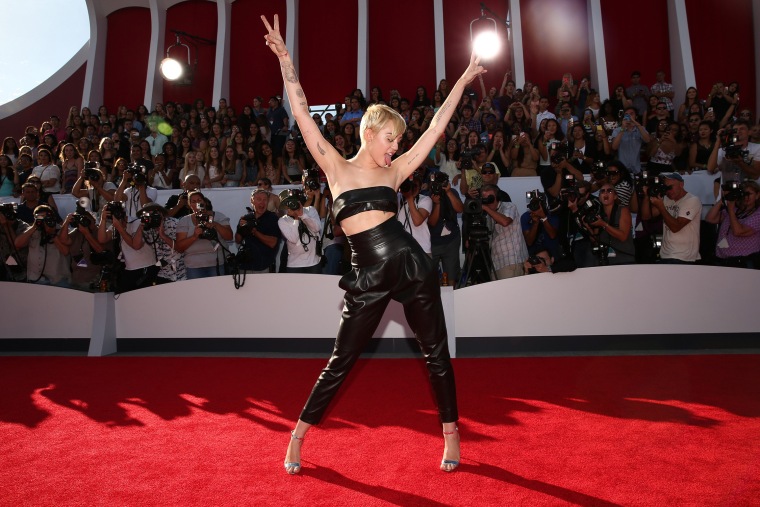 "It's not about the twerking. It's about the music," Cyrus said during an interview on the red carpet from The Forum in Inglewood, California. 
Clad in leather pants and a matching leather tube top, the "Wrecking Ball" singer wanted everyone to know to know that her top priority these days was being in the studio, making new music.
At last year's VMAs, the twerking was all anyone wanted to talk about when it came to Cyrus and her gyrating performance with (and up against) Robin Thicke.
Later in the night, Cyrus won the video of the year prize for "Wrecking Ball." Rather than take the stage to accept her Moon Man, Cyrus used the opportunity to advocate for ending youth homelessness.
Follow Kurt Schlosser on Google+