In recent years, Miley Cyrus has been responsible for some of the most memorable moments at the MTV Video Music Awards, and it seems safe to say she'll hold that distinction again for the 2015 show.
After all, she'll have plenty of opportunities to be memorable — she's hosting it!
Cyrus made the announcement Monday evening on social media, sharing photos of herself in an alien costume and decked out in a sandwich board reading, "MTV won't let me perform" on one side and "so I'm hosting this year's VMAs" on the other.
The singer will have a lot to live up to — or down to, depending on your perspective on her past appearances — when she takes the stage this time around.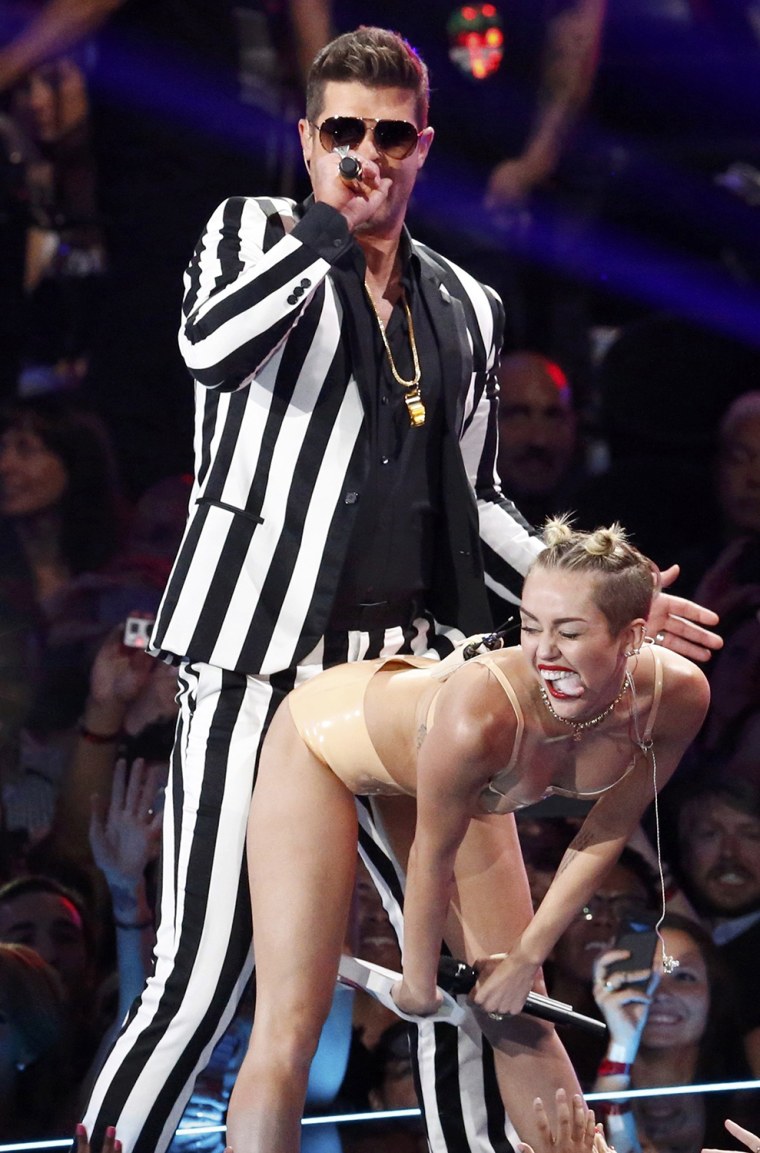 In 2013, the pop star shared the VMA spotlight with Robin Thicke, but she stole the show as she twerked her way through medley of their songs.
To see what she has in store for the 2015 VMAs, tune in to MTV August 30 at 9 p.m. ET.