Being a mom is no easy job — especially around the holidays.
So when Mila Kunis was filming the upcoming "Bad Moms Christmas," a follow-up to the 2016 blockbuster, she channeled her own frustrations as a stressed-out mom.
"I think it's incredibly accurate," Kunis told TODAY of the struggles the characters face in the film, out in November. "(My co-stars and I) ended up having so much say in what we felt throughout Christmas. So much of that was implemented in the movie, scattered around ... these are real stories."
Kunis, who spoke to TODAY on behalf of Jim Beam (she's a paid spokesperson for the brand), stars in the films alongside Kristen Bell and Kathryn Hahn. In the upcoming installment, the characters' mothers come to visit — and chaos ensues.
Kunis, who has two children with husband Ashton Kutcher, said that becoming a mom has changed how she sees her own mother.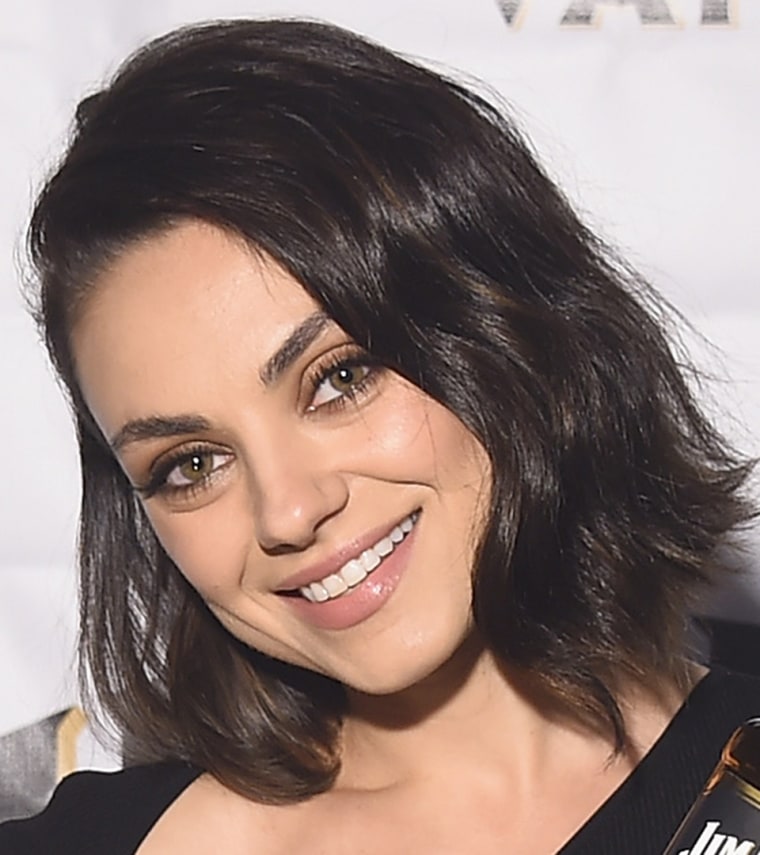 "I have a whole other appreciation for what my mom does and did and how she truly feels about my brother and I," she said. "I don't think that's something I ever could have understood until I had kids of my own. I think 'Bad Moms' one and two bring that to light, what we truly go through for our kids and the pressure we as moms — we, as women — put on ourselves."
"The reason I did the first one is because I related to the ideals that I put on myself," Kunis continued. "I tried to be so perfect. I literally drove myself crazy with my first kid. It made me feel like, OK, you're not a failure."
She added that mothers today could use some more support.
"Back in the day you would have your aunts and cousins and everyone would help you raise your kids," Kunis said. "It still takes a village."