Hollywood is full of extravagant spending and lavish events, so it can be refreshing to find a couple that believes in the power of pinching a penny.
As Mila Kunis explained on "Conan," when she and Ashton Kutcher got married in 2015, they didn't want to spend a gazillion dollars on wedding bands.
"He got me a beautiful engagement ring," she recalled. "Like, stunning, stunning, stunning. But for our wedding bands, for when we got married, I decided to just get them off of Etsy. And so our wedding bands are from Etsy."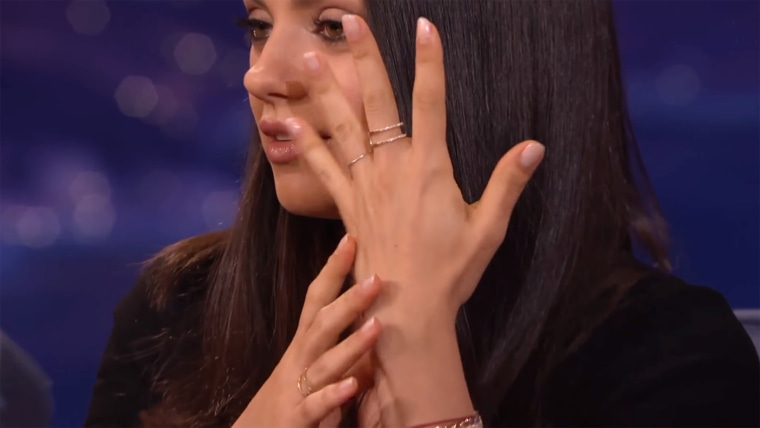 MORE: Mila Kunis shares the moment she fell in love with Ashton Kutcher
She went looking for a ring that had the "thinnest possible platinum band," but they were costly. "So I went on Etsy and it was like $90 and I was like 'buy now.'"
Host Conan O'Brien complimented her frugal ways, but she brushed him off.
"That's a nice way of saying 'cheap,'" she laughed.
That said, the "Bad Moms" actress said the engagement ring more than made up for any dollars they saved on wedding bands. Still, it was tasteful. People reported in 2014 that a friend of the couple described the ring as "a simple band with a round diamond ... no baguettes, no insets. It's not ostentatious, like a Kim Kardashian ring. She doesn't need a security team with her to wear it. It's a lot like her and Ashton."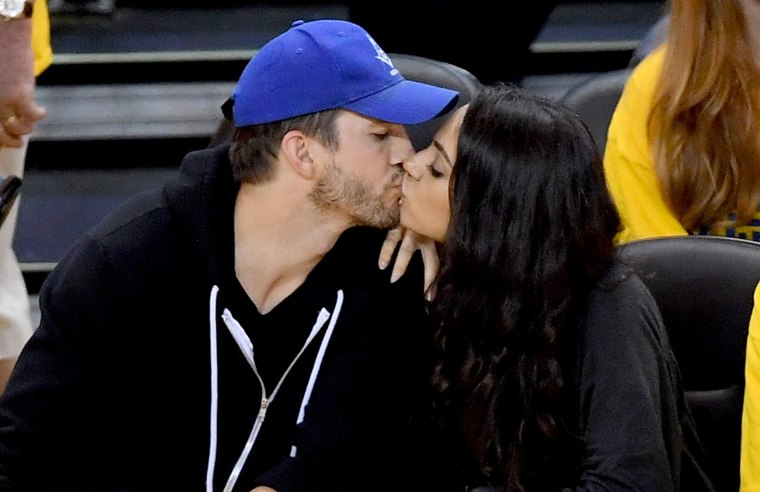 MORE: Why diamonds? The story behind engagement rings you never knew
And as we discovered on Instagram, the couple aren't just penny-pinchers in the ring department:
Kunis and Kutcher have one daughter, Wyatt Isabelle, born in 2014; they're now expecting their second child. We sense hand-me-downs are in the works!
Follow Randee Dawn on Twitter.