Mila Kunis has opened up about how a false report in the tabloids during her last pregnancy gave her family an unnecessary scare about her health.
"At one point when I was pregnant, (the tabloids) said that I had an emergency and was rushed to the hospital, and my face was on the cover,'' Kunis said in the August issue of Cosmopolitan. "The amount of stress that caused my family, nobody will understand.
"Although my dad is always very hopeful that the pregnancies are true. He's always like, 'Is there really another?'"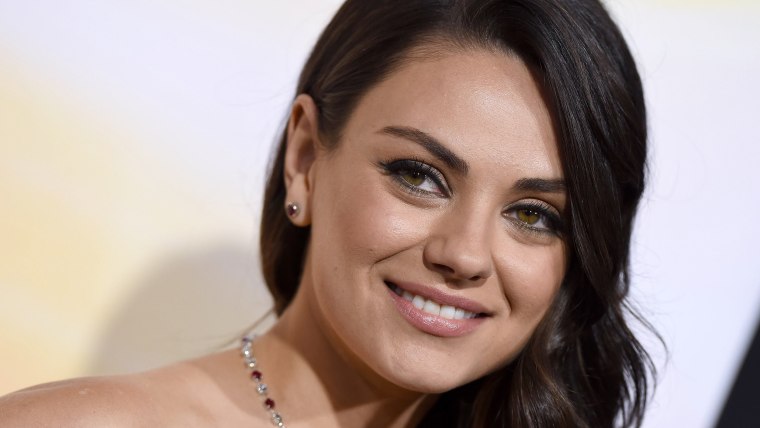 The actress, who is mom to daughter Wyatt, 3, and son Dimitri, 1, with husband Ashton Kutcher, had no idea about the report that caused her family so much concern.
"I don't read anything about myself,'' she said. "I genuinely don't know what's written about me...other than I know that I'm pregnant about once a year and my husband and I are getting a divorce once a year. I know this because I go down the grocery store aisle, and I see it on the cover of magazines and I'm like, 'Oh boy, okay!'''
Kutcher, 40, has had his own issues with the tabloids. Last year he fired back at a Star Magazine report saying he was cheating on Kunis with a dark-haired woman whom he said was actually was his cousin.
Kunis, 34, not only steers clear of the tabloids, she also cannot be found on social media.
"(Kutcher) used to be incredibly forward-thinking with social media, when the intent was to connect to people,'' she said. "But it took an ugly turn and became all about who can be the loudest, who can be the angriest and the most negative. Then it's just not a fun game to play."
She also talked about her ultimate dream as a producer and actor and more in the cover story for the issue, which comes out on July 10.
Follow TODAY.com writer Scott Stump on Twitter.