Mila Kunis' mom was stunned when the actress began dating her former "That '70s Show" co-star Ashton Kutcher.
In fact, she was so surprised, she dropped an F-bomb — in Russian!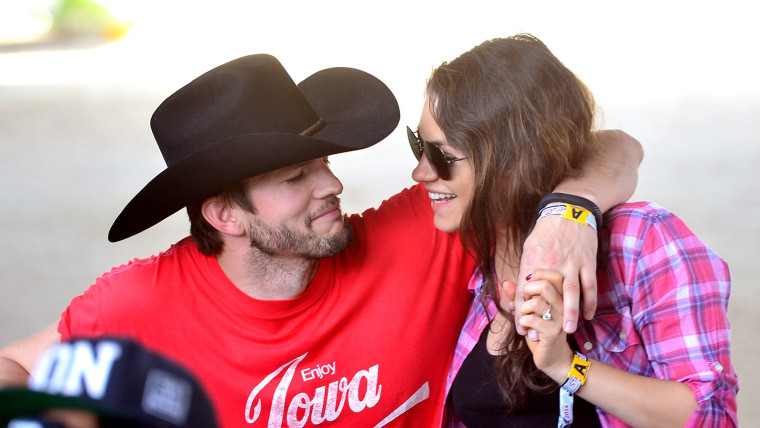 Kunis, 34, opened up about her mom's outburst during a candid interview on comedian Dax Shepard's "Armchair Expert" podcast.
It all started when Shepard, 43, revealed he didn't feel "embraced" by Kristen Bell's fans when the pair first began dating. "People were like, 'Why is America's sweetheart with a guy I've only seen play a dumbass?'" Shepard recalled, before asking Kunis if she and Kutcher experienced "similar blowback."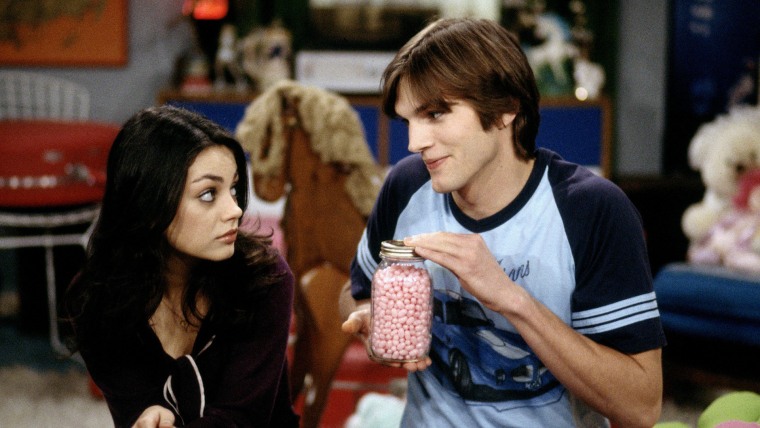 Because she's not on social media, Kunis said she was "shielded" from nasty remarks about dating Kutcher, 40, who at the time was embroiled in a high-profile divorce from actress Demi Moore.
But nothing could protect her from the judgment of her own mom.
"I told my mom I was seeing him. We were driving up Laurel Canyon, and I was like, 'Mom, I have to tell you I'm dating somebody.' And she was like, 'Oh, tell me! Who are you dating?' And I was like, 'You've got to brace yourself for this one. ... I'm dating Ashton Kutcher.' And she literally was like, 'Shut the f--- up,' in Russian."
Kunis explained she was falling hard for Kutcher, which didn't help matters.
"I was like, 'No, I'm serious. I also may be in love with him,'" she recalled telling her mom, adding, "There were so many thoughts that she couldn't process."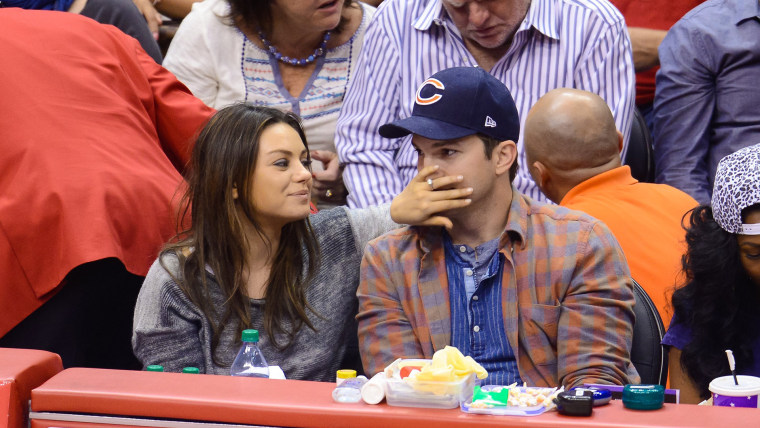 Of course, the pair are now happily married with two kids — daughter Wyatt, 3, and son Dimitri, 19 months — but Kunis says rumors about Kutcher's divorce from Moore initially caused some people to have a "weird perception" of who he was.
"I think there was a lot of misconceptions about the divorce," Kunis said. "Because he's very private and respectful, he wasn't gonna go and say anything, so he kind of just let rumors be rumors, and so, people believe in the rumors and kind of just let him have this new persona."
Kunis said she ignored the chatter because she knew it wasn't true.
Said Kunis, "We went into this relationship super transparent with one another, so we knew 100 percent each other's faults, we knew exactly who we were. ... And we were like, 'I accept you for who you are.'"