Mila Kunis is a top Hollywood actress, but that doesn't mean she's managed to avoid sexism during her career. And in a startling new essay published Wednesday on her husband Ashton Kutcher's website, she spoke out about her experiences and urged women to do the same.
She started out with a very specific example: the time she refused to pose half-naked on the cover of a men's magazine to promote a film.
A producer for the movie told her, "You'll never work in this town again," she wrote on the site, A Plus.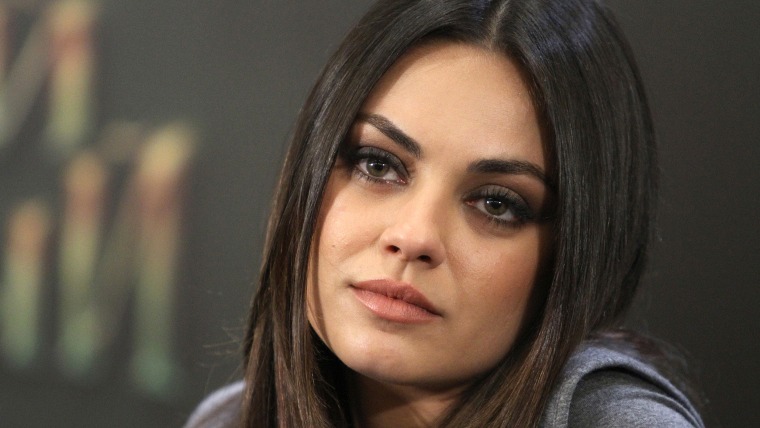 "A cliché to be sure," she wrote. "I was livid, I felt objectified, and for the first time in my career I said 'no.' And guess what? The world didn't end. The film made a lot of money and I did work in this town again, and again, and again."
But it was an awakening to Hollywood's own version of "gender bias," as she wrote, noting that women fear that if they don't do exactly as they're told they'll be blacklisted.
"So we compromise our integrity for the sake of maintaining the status quo and hope that change is coming."
RELATED: Mila Kunis shares the moment she fell in love with Ashton Kutcher
She noted that this wasn't the only incident in her career; that she'd often been "insulted, sidelined, paid less, creatively ignored, and otherwise diminished based on my gender. And always, I tried to give people the benefit of the doubt. ... I taught myself that to succeed as a woman in this industry I had to play by the rules of the boy's club. But the older I got ... the more I realized that it's bulls---! And worse, I was complicit in allowing it to happen."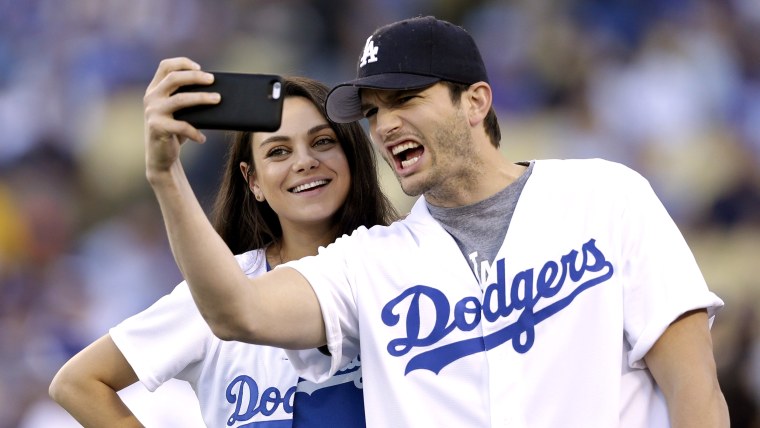 Kunis' response was to start her own production company, Orchard Farm Productions, with partners. But even with her own company, she discovered she could still be minimized.
While pitching a show an email from a producer described her as "a mega star. One of the biggest actors in Hollywood and soon to be Ashton's wife and baby momma!!!"
Kutcher and Kunis, who both appeared on "That '70s Show," began dating in 2012 and married in 2015. They have a 2-year-old daughter, Wyatt, and another child on the way.
RELATED: Mila Kunis reveals her most traumatic 'bad mom' moment in hilarious interview
"Factual inaccuracies aside, he reduced my value to nothing more than my relationship to a successful man and my ability to bear children," she wrote, noting Orchard Farm pulled its involvement in the project after seeing the email.
Finally, she declared, "I'm done compromising; even more so, I'm done with being compromised."
In the future she promised to deal with such issues "head on." "I will stop in the moment and do my best to educate. I cannot guarantee that my objections will be taken to heart, but at least now I am part of creating an environment where there is the opportunity for growth."
In the end, that first producer's threat — that by not baring her body she would lose her career — has not come true, at least for Kunis. As she noted, "I will work in this town again, but I will not work with you."
Read the whole essay here.
Follow Randee Dawn on Twitter.