Mila Kunis and Ashton Kutcher welcomed a baby girl Tuesday night, People magazine reported. No name was announced. Representatives for the couple did not respond to TODAY's request for comment.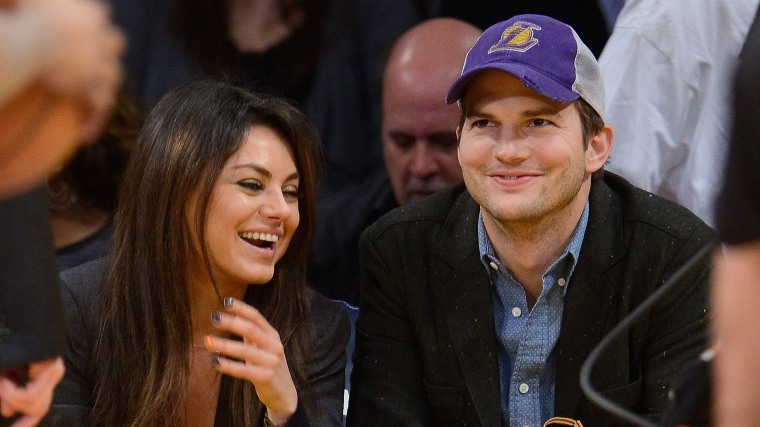 Kunis, 31, and Kutcher, 36, were an onscreen couple on "That '70s Show," and Kunis has said that Kutcher gave her her first kiss. The couple announced their engagement in February.
"We all get movie-star crushes," Kunis told W magazine in July. "I'm marrying mine."
She also told the magazine that she planned to take a year off once the baby arrived. "To me, this job has always been a hobby that turned into a great profession, but I don't eat and breathe acting," she said.
Kunis once dated "Home Alone" star Macaulay Culkin. Kutcher married actress Demi Moore in 2005, but they divorced in 2013.
Kunis has already completed filming the sci-fi drama "Jupiter Ascending," which will be released in 2015.
Follow Gael Fashingbauer Cooper on Google+.