They met on the set of "Dawson's Creek," and have been fast friends ever since. But for Michelle Williams, her BFF status with Busy Philipps is more than just being super close.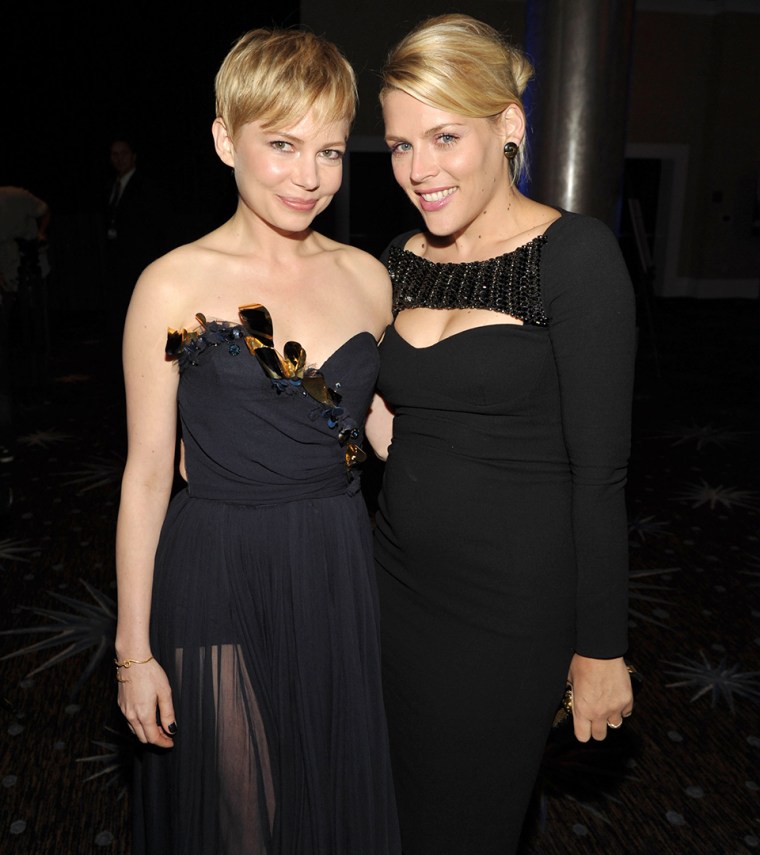 "I'm so in love with her," the 36-year-old Williams told People magazine at a screening of her new film in New York on Sunday. "She's proof that the love of your life does not have to be a man! That's the love of my life right there."
Clearly, the two have a simpatico that has withstood the test of time: Philipps, 37, even posted a picture of them from Sunday's event alongside a funny 2001 throwback photo:
RELATED: We don't want to wait! Michelle Williams talks 'Dawson's Creek' reunion
Williams, whose fiancé Heath Ledger died in 2008, has taken Philipps as her date to multiple events, including the 2016 Critics' Choice Awards. We have to love the highbrow-meets-lowbrow bathroom photo the pair took:
And who could forget this vacation photo from 2014 of the pals in the Maldives?
Williams is getting a lot of good awards season buzz for her role in "Manchester By the Sea," but told People she wasn't in it for the prizes. "You don't make a movie like this because of any sort of clear benefit to your career or your finances," she said. "You do it because you can't avoid doing the thing that you love."
RELATED: Michelle Williams says raising daughter without Heath Ledger 'won't ever be right'
She also noted, "As people, we should all be bound to the things that we love — other people, work, our families ... and it's nice when those things get an extra reward that reminds you, 'Yeah, it's OK to keep doing your thing.'"
You keep doing you, Busy and Michelle! Or should we say #Willipps?