Surprise! Michelle Williams is a married woman!
The "Dawson's Creek" alum tied the knot with her boyfriend, musician Phil Elverum, in a secret ceremony in the Adirondacks, with just a few friends and their daughters looking on. Williams, 37, revealed the news herself in the September 2018 issue of Vanity Fair.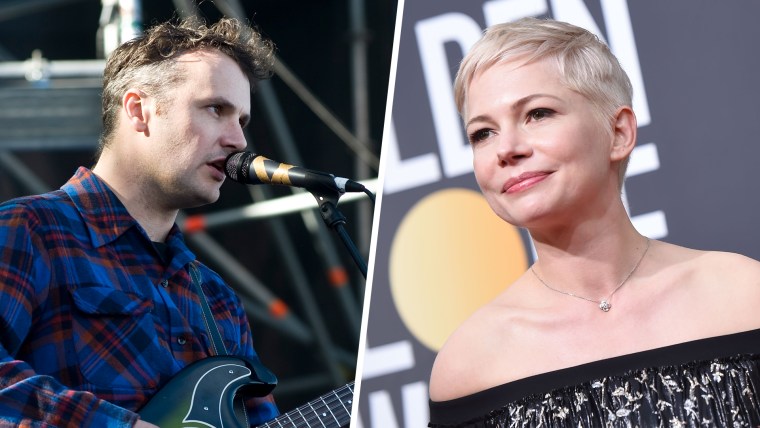 The Oscar nominee, who's normally tight-lipped about her love life, appears on the magazine's cover, and inside she opens up about the couple's "very sacred and very special" relationship.
"Obviously I've never once in my life talked about a relationship," she said, "but Phil isn't anyone else. And that's worth something. Ultimately the way he loves me is the way I want to live my life on the whole. I work to be free inside of the moment. I parent to let (12-year-old daughter) Matilda feel free to be herself, and I am finally loved by someone who makes me feel free."
Like Williams, Elverum has also lost a partner while parenting a young child. The musician's late wife, illustrator and musician Geneviève Castrée, died of pancreatic cancer in 2016, leaving him to raise their daughter, now 3, alone.
Williams' late partner, Heath Ledger, with whom she shared Matilda, died in January 2008.
"I never gave up on love," Williams said, adding that she spent the decade since Ledger's death looking for the kind of "radical acceptance" she felt from him.
"I always say to Matilda, 'Your dad loved me before anybody thought I was talented, or pretty, or had nice clothes,'" she shared, her voice cracking with emotion.
Until now, Williams had kept her romance with Elverum a secret because, she joked, "the internet's an a------." She decided to share her story to help others who've lost a partner know they can find love again.
"I don't really want to talk about any of it," Williams said. "But there's that tease, that lure, that's like, What if this helps somebody? What if somebody who has always journeyed in this way, who has struggled as much as I struggled, and looked as much as I looked, finds something that helps them?"
Williams said what she's learned is simple. "Don't settle. Don't settle for something that feels like a prison, or is hard, or hurts you," she said. "If it doesn't feel like love, it's not love."