We already knew she's passionate about gardens, has impressive dance skills and can really deliver an inspiring speech. But now we also know Michelle Obama can sing!
The first lady got a ride with "Late Late Show" host James Corden for his latest installment of Carpool Karaoke.
While blasting tunes in the car and singing along is something the rest of us take for granted, this was a truly rare treat for Obama.
"I've been in a car — it was months ago — with my daughter who learned to drive," she said. "And that was the only time in seven and a half years that I've been in the passenger seat listening to music, rocking out like this."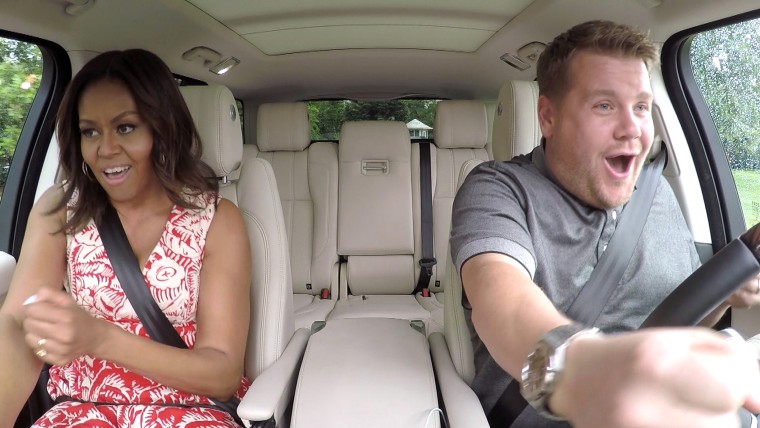 And she certainly looked like she enjoyed it.
RELATED: Carpool Karaoke goes Broadway! Watch stars belt out 'Rent,' 'Les Mis' and more
She smiled as she and Corden belted out Beyoncé's "Single Ladies," and then delivered the perfect post-song zinger about their performance.
As the duo took laps around the driveway at 1600 Pennsylvania Avenue, "This Is For My Girls" — a song that benefits Obama's Let Girls Learn initiative — started playing and another passenger hitched a ride.
RELATED: Al Roker takes over Michelle Obama's Snapchat for a good cause
Missy Elliot even stuck around for some "Get Ur Freak On" fun, too.
But soon enough, the songs and the drive came to an end, and the Secret Service (which likely had something to do with the black SUV that followed them around the residence) had a parting message for Corden:
Follow Ree Hines on Twitter.