In 2017, Michelle Obama (along with her husband and children) will re-enter the private sphere after two terms in the White House. And while that's over a year away, she's already making plans — both major and mundane.
"I ... want to do little things like open a window!" she laughed while visiting "The Late Show with Stephen Colbert" Monday night. "I want to go to Target! I want to drive!"
"I'm sorry," Colbert said. "You don't have security clearance to open a window?"
"The window opens if I press it in the car and everybody's like, 'Oh, my God, what was that?'" she said. "One day, as a treat, my lead agent let me have the windows open on the way to Camp David. It was like five minutes out, he was like, 'The window's open. Enjoy it!'"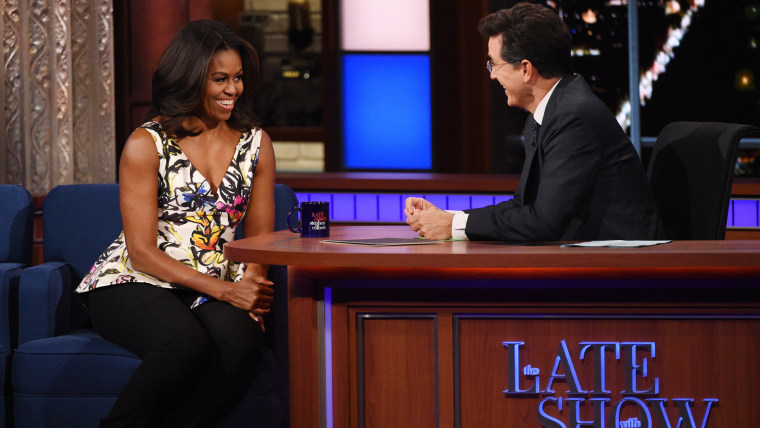 We understand; she and the family have had to live under seriously tight security for a long time now. But that's not the extent of her plans. Obama also spoke about her global girls' education initiatives "Let Girls Learn" and "Reach Higher," which help adolescents overcome barriers to learning.
Be sure to watch the whole interview!