President Obama and the first lady reflect upon their legacy and life at the White House in People magazine's latest cover story, which also touches on how the past eight years have tightened their relationship as a family.
Despite the constant pressure and demands from her husband's job, Michelle Obama said living at the White house has "definitely brought us closer."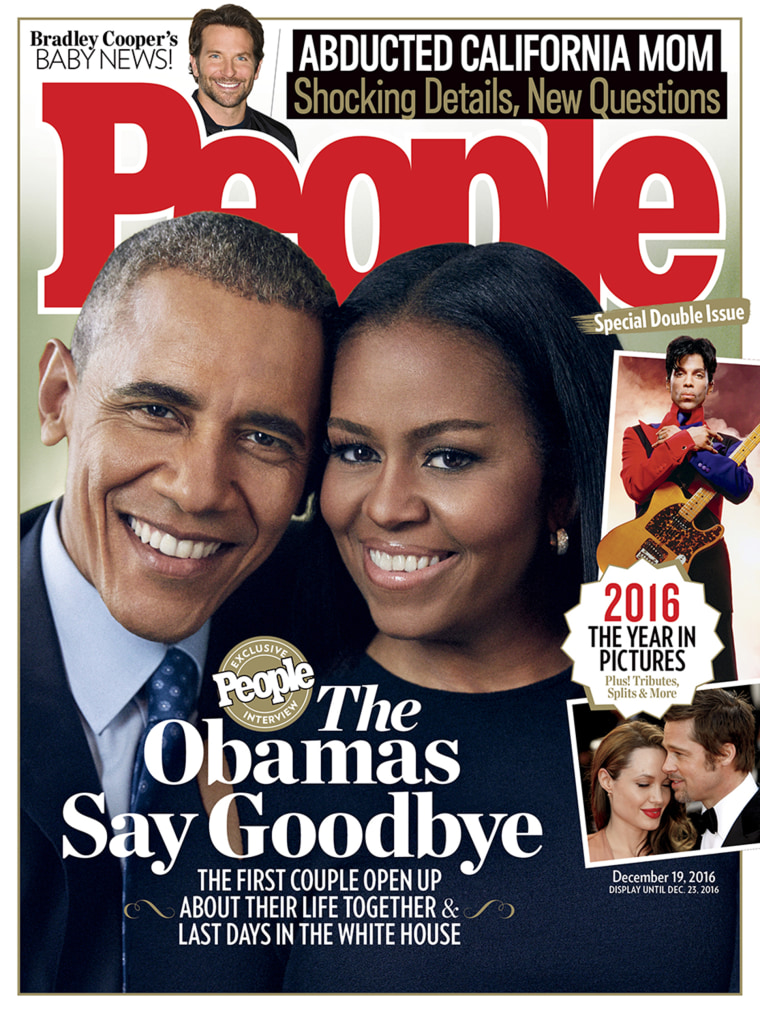 She pointed out that before her husband was elected president, he had to commute home on weekends to their Chicago home, first from Springfield, Illinois, where he served as a state senator, and then from Washington, D.C., after he won a seat on the U.S. Senate.
"So it wasn't until the White House that we were together seven days a week, that we could have dinner together, he had time to coach the girls' teams and go to all their events," the first lady said in the interview with People.
RELATED: The next Obama family home: Take a tour of their new Washington DC house
Michelle Obama also broke her silence about Election Night, saying she didn't bother staying up late watching returns.
"I went to bed. I don't like to watch the political discourse. I never have. I barely did with him," she said, referring to her husband.
"Once you do what you can do, then you rest easy. It was in the hands of the American people. Anything I felt about the election I said and I stand by," said the first lady, who delivered several powerful speeches on behalf of Hillary Clinton during the Democrat's presidential campaign.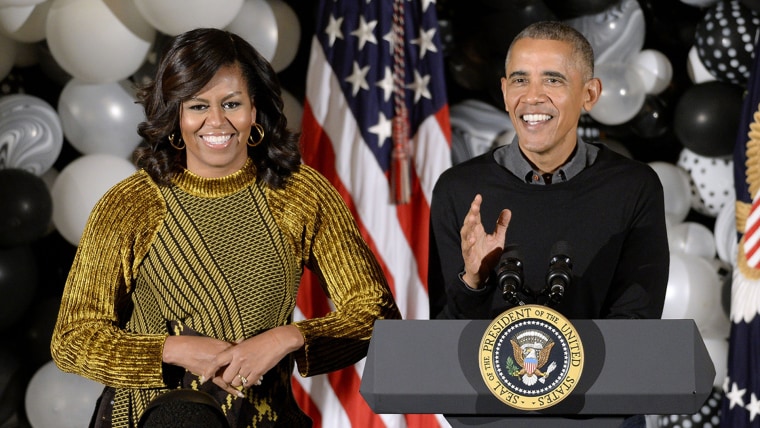 President Obama reflected on his historic role as the nation's first black president, saying that while it was symbolic, there was still much to accomplish in terms of prejudice.
"The truth of the matter is that when I got elected, there was still racism and misogyny and, you know, antigay sentiment in America," he said. "In the wake of this election those elements are still there, but it doesn't negate all the progress that's been made. It just means that elements of our culture get amplified sometimes."
The Obamas also reflected on what it's been like to raise two daughters who arrived in Washington as young children but depart as young women "ready to get out of the nest."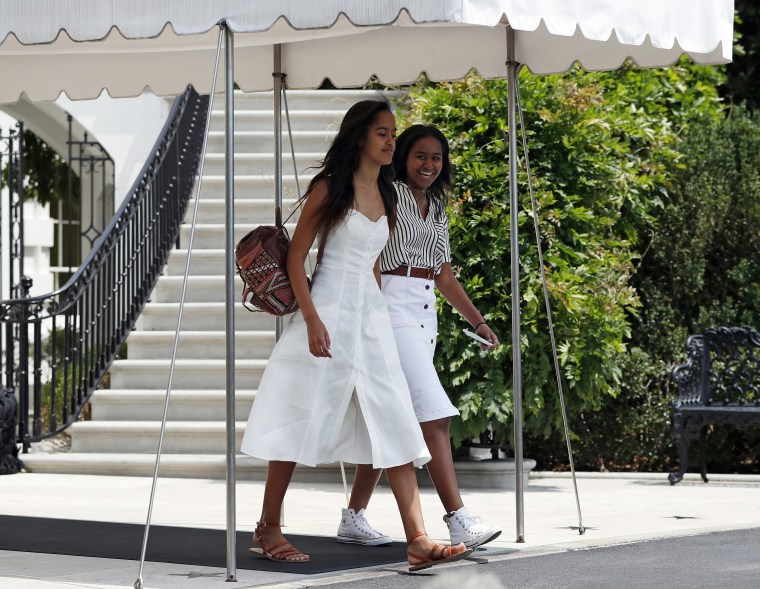 "They're ready to get out, just out from their parents' house," the president said. "The fact that their parents' house is the White House may add to it."
RELATED: Watch President's Obama's hilarious Sasha and Malia imitation
While the president referred to Malia, 18, as a "grown woman," his wife called her "still a baby."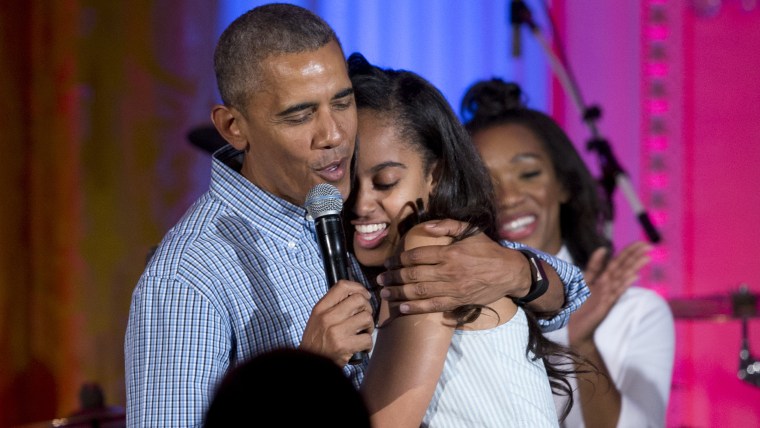 Malia currently is on a gap year from school. She graduated from high school in June and will attend Harvard next fall. Her sister, Sasha, 15, is a sophomore. She and her parents will live in a rental home in a posh Washington, D.C. neighborhood beginning in January.
The Obamas admit that their daughters will miss leaving the extraordinary, but unusual, place they've called home for the past eight years.
RELATED: All grown up! Sasha and Malia Obama attend first state dinner
"There's a sentimentality about this place, that they've had so many amazing experiences, and the staff are part of the family," the president said. "It is different for them than for most kids in that when they leave, they won't be able to come back home. Malia's spoken about how she regrets the fact that she won't have that home base in the same way."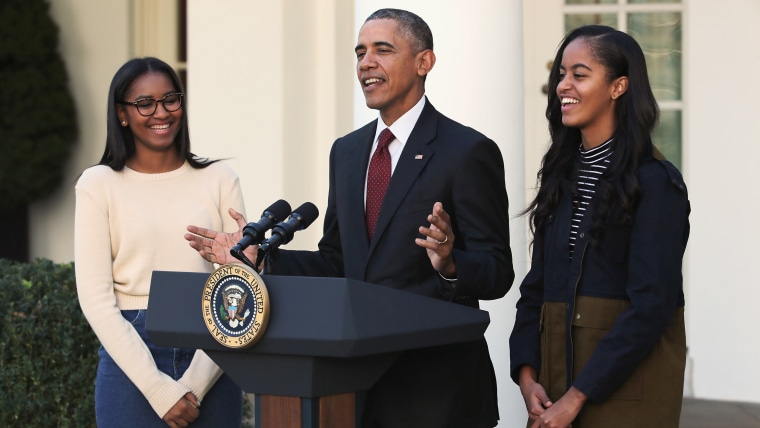 Still, he acknowledged both children are ready to spread their wings.
"They're read to get out of the nest," he said. "We don't think they're ready, but they certainly think they're ready."
Follow Eun Kyung Kim on Twitter or Facebook.