In honor of the fifth anniversary of her Let's Move! campaign, Michelle Obama challenged friend and fitness adversary Ellen DeGeneres to a dance-off to the Mark Ronson and Bruno Mars hit "Uptown Funk."
The results? Well ...
After some good-natured smack talk, in which DeGeneres claimed to have the upper hand after having beat Obama in a push competition in 2012 (though she didn't), the two took the floor for some fun synchronized moves. And there was a clear winner.
Of course, that was the audience — because when the first lady of the United States gets grooving with the first lady of daytime talk, we all win.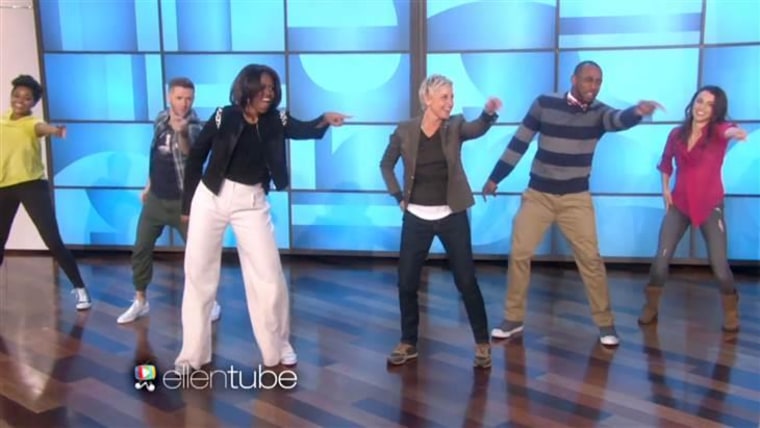 Want to see more fancy footwork? Obama is taking the routine to this year's White House Egg Roll on April 6.
But if you really just want to see more fun from DeGeneres and the first lady, check out that hotly contested push-up match from 2012.
Follow Ree Hines on Google+.
This article was originally published Mar. 13, 2015 at 9:51 a.m. ET.