Michael Phelps sure knows how to make a splash, even outside the water.
As we learned on Thursday when People magazine obtained a copy of the couple's record of marriage, Phelps and Nicole Johnson were actually married on June 13 in Paradise Valley, Arizona.
Phelps went on Facebook Thursday to explain, kind of, with a live video taken while he was out golfing with former Baltimore Ravens linebacker Ray Lewis.
"You guys probably already saw the article that was posted," he said.
MORE: Michael Phelps secretly married Nicole Johnson months ago
"I've been married for a while, been married for while, couple months. I had to keep it secret from y'all. I had to keep it hush-hush from you guys. Nicole and I are married. We are officially married," he said.
The pair, who became parents to baby boy Boomer on May 5, got engaged in February 2015.
"Why is it a secret? Just because," he added. "Got to always have something, guys. Baby No. 2 may be coming soon, who knows though."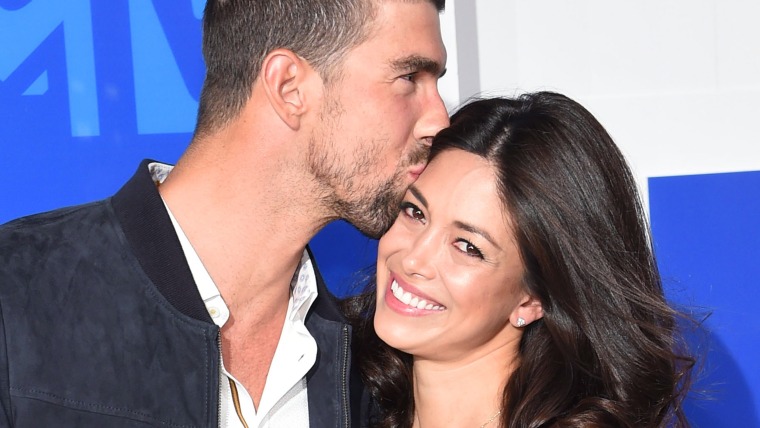 MORE: Ryan Lochte gets engaged to model Kayla Rae Reid — see the ring
Clearly, there's more to be learned here. And what about that maybe baby No. 2? We can't wait to see what surfaces next from the Phelps camp!
Either way, congratulations, you two!
Follow Randee Dawn on Twitter.