Speaking candidly to Rabbi Shmuley Boteach in conversations that were recorded with the express purpose of sharing them with the public and publishing them in a book, Michael Jackson related extensive personal information. During 30 hours of conversation, they discussed the star's childhood scars, the price of fame, his spirituality, married life, his love for his children, his demanding father, his thoughts about dying young, his deep fear of aging, racism, his closest friendships and much more.
With Michael's sudden and unfortunate death, Rabbi Shmuley was moved to fulfill his friend's wish that his true self and heart be known to the public. Their talks are the foundation of "The Michael Jackson Tapes: A Tragic Icon Reveals His Soul in Intimate Conversation." An excerpt.
Childhood, loneliness, cartoons and brothers
The most formative experience in Michael's life was being forced into entertainment from approximately the age of five. Michael felt he had been robbed of not just an essential part of life but the most magical part. He longed to recapture it and spent his remaining days doing just that. Some argued that Michael was a case of arrested development. I disagree. Michael Jackson chose not to grow up.
Shmuley Boteach: Was there an age at which you realized, "Oh my gosh, I missed my childhood?"
Michael Jackson: Yes, I remember distinctly ... It's like being on a ride you can't get off and you think, "Oh my God. What did I do?" and you are committed and you can't get off. It hit me before I was a teenager. I wanted so badly to play in the park across the street because the kids were playing baseball and football but I had to record. I could see the park, right across the street. But I had to go in the other building and work until late at night making the albums. I sat there looking at the kids with tears running down my face and I would say, "I am trapped and I have to do this for the rest of my life. I am under contract." But I wanted to go over there so bad it was killing me, just to make a friend to say, "Hi." I used to walk the streets looking for someone to talk to. I told you that.
SB: How old were you?
MJ: It was during the Thriller album.
SB: So you were the biggest star in the whole world and. . .
MJ: I was looking for people to talk to. I was so lonely I would cry in my room upstairs. I would think, "That's it. I am getting out of here," and I would walk down the street. I remember really saying to people, "Will you be my friend?"
SB: They were probably in shock.
MJ: They were like, "Michael Jackson!" I would go, "Oh God! Are they going to be my friend because of Michael Jackson? Or because of me?" I just wanted someone to talk to. Already in this comment you could see the development of the two personalities that would forever collide in Michael's person. There was Michael Jackson, the King of Pop, an aloof superstar who had everything and needed no one. And Michael Jackson, the shy kid under the mask, who lacked even a single real friend.
SB: Did you find it?
MJ: Yeah, well, I went to the park and there were kids playing on swings.
SB: So that's when you decided that children were the answer. They are the only ones who treat you as a person?
MJ: Yeah. That's true.
SB: So that's the age that it hit you, "Oh my gosh. I did lose my childhood, because these are the only people I can identify with."
MJ: I suffered a lot in that way. I knew that something was wrong with me at that time. But I needed someone ... That's probably why I had the mannequins. I would say because I felt I needed people, someone, I didn't have ... I was too shy to be around real people. I didn't talk to them. It wasn't like old ladies talking to plants. But I always thought I wanted something to make me feel like I had company. I always thought, "Why do I have these?" They are like real babies, kids, and people, and it makes me feel like I am in a room with people.
Realize the import of these words. Michael Jackson was so lonely that he turned to mannequins to feel like he had human company. That is the degree of isolation he experienced (and it's an experience shared by many who make it to the top and lose connection to family, friends, and community).
Michael's fear of his father
Shmuley Boteach: You know, Michael, I used to judge my father a lot and one day I stopped judging him because he had his own challenges. He has had a very difficult life that began in abject poverty in Iran. And it wasn't easy for Jews growing up in Iran. Who knows what his childhood was like? Do you still judge your father?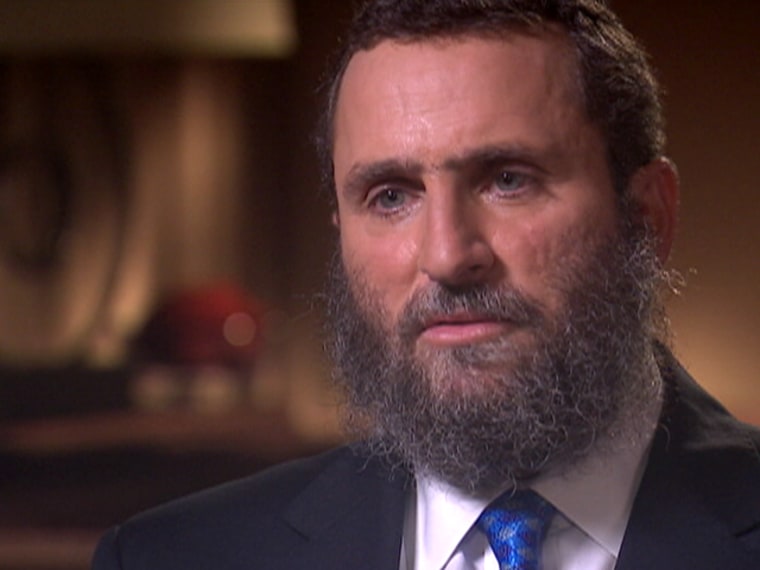 He said, "Why didn't you sign the contract?" I go, "I don't know." He goes, "Well, sign it. If you don't sign it you are in trouble." It's like, "Oh my God, why? Where is the love? Where is the fatherhood?" I go, "Is it really this way?" He would throw you and hit you as hard as he can. He was very physical.
SB: Did you begin to feel that you were a moneymaking machine for him?
MJ: Yes, absolutely.
SB: Just like Macaulay Culkin described? So you felt used?
MJ: Yes. And one day — I hate to repeat it — but one day he said, and God bless my father because he did some wonderful things and he was brilliant, he was a genius, but one day he said, "If you guys ever stop singing I will drop you like a hot potato." It hurt me. You would think he would think, "These kids have a heart and feelings." Wouldn't he think that would hurt us? If I said something like that to Prince and Paris that would hurt. You don't say something like that to children and I never forgot it. It affects my relationship with him today.
SB: So that if you didn't perform for him he would stop loving you?
MJ: He would drop us like a hot potato. That's what he said.
SB: Did your mother always run over and say, "Don't listen to him. He doesn't mean it."?
MJ: She was always the one in the background when he would lose his temper — hitting us and beating us. I hear it now. [Adopts female voice.] "Joe, no, you are going to kill them. No! No, Joe, it's too much," and he would be breaking furniture and it was terrible. I always said if I ever have kids I will never behave like this way. I won't touch a hair on their heads. Because people always say the abused abuse and it is not true. It is not true. I am totally the opposite. The worst I do is I make them stand in the corner for a little bit and that's it and that's my time out for them.
SB: I think you are right. I hate when I hear things like that the abused abuse. It means that you are condemned to be a bad person.
MJ: It's not true. I always promised in my heart that I would never be this way, never. If — and it can be in a movie or in a department store — I hear someone arguing with their child, I break down and cry. Because it reflects how I was treated when I was little. I break down at that moment and I shake and I cry. I can't take it. It is hard.
Photos unrevealed until after Michael Jackson's death in June 2009 show the singer to have been an affectionate father to children Prince Michael II (nicknamed Blanket), Paris and Prince Michael, who had often appeared masked or veiled in public.
SB: When my parents divorced, we moved away and my father lived 3,500 miles away from us. And it was difficult to be close to him. But I love him, and I try never to judge him, and I have made a great effort to be much, much closer to him. We have to take seriously the Bible's commandment to always honor our parents. The Bible doesn't say, "Honor them if they've earned it." It simply commands us to honor them. Just by virtue of them having given us life they have earned it.
MJ: I am scared of my father to this day. My father walked in the room — and God knows I am telling the truth — I have fainted in his presence many times. I have fainted once to be honest. I have thrown up in his presence because when he comes in the room and this aura comes and my stomach starts hurting and I know I am in trouble. He is so different now. Time and age has changed him and he sees his grandchildren and he wants to be a better father. It is almost like the ship has sailed its course and it is so hard for me to accept this other guy that is not the guy I was raised with. I just wished he had learned that earlier.
SB: So why are you still scared?
MJ: Because the scar is still there, the wound.
SB: So you still see him as the first man. It is hard for you to see him as this new man?
MJ: I can't see him as the new man. I am like an angel in front of him, like scared. One day he said to me, "Why are you scared of me?" I couldn't answer him. I felt like saying, "Do you know what you have done?" [voice breaks] "Do you know what you have done to me?"
The pain of performing, the pressure of staying on top
Shmuley Boteach: Do you always feel that you are always proving yourself, that you are always having to perform, that there is never rest, that you were never given that period where you could play without having to worry and to impress?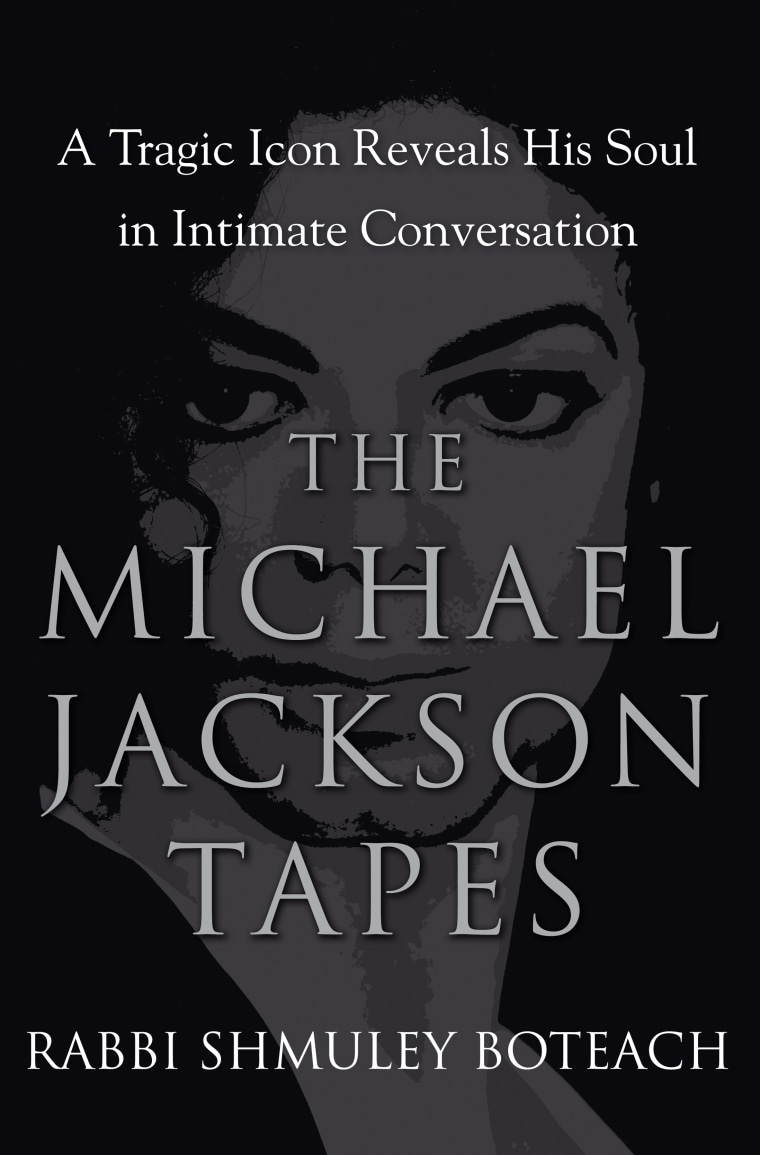 SB: There is this phenomenal pressure. Do you always have to be Michael Jackson, 100 million album sales?
MJ: And the press, they wait with knives.
SB: For you to fail?
MJ: Absolutely. They try and shred me apart so it has to be beyond expectation, beyond brilliant. I give everything I have.
The family holds a private service, and fans and celebrity friends say farewell to the pop star at a public memorial service at Staples Center in Los Angeles.
SB: But it wears you out?
MJ: Yeah. Because when you are the top-selling artist of all time, the records that are broken, they wait ... you are the target.
SB: What gives you rest, what gives you strength? Is it Prince and Paris?
MJ: Prince and Paris and children all over the world. Not just Prince and Paris — all children.
SB: Do you feel that if the next album is not amazing that you are not going to be special?
MJ: It would be a terrible blow to me [if I did not perform as well as I wish] because I put real pressure on myself and I demand the best out of myself. I really do. The best of the form or the medium that I work in, and I put a lot of pressure on myself. So to have that happen, if that was to happen, it would be psychologically destroying for me.
SB: But do you feel that people would still love you if you were not as successful? Would you still feel loved? A child has to feel loved even if he or she doesn't do well at school.
MJ: Yes, I would, because of the past work. But I wouldn't be comfortable with it. I try not to look at the past.
SB: Do you think that because of some of the things that you described to me, a very difficult childhood — without the birthdays, without the Christmases — that is why success in your career has become so important?
MJ: Probably. I think so.
SB: Do you think you punish yourself a bit too much, that's why there is so much pain? You punish yourself immensely if things aren't perfect?
MJ: I really do. I know that's true. I'd rather be the one responsible for it because I have the final say and the final cut on everything. In the past it has been very successful. Oh God, but if that [diminishment of success] was to happen, I don't know what I would do.
SB: But don't you see, Michael, that's what you have to get over.
MJ: I know, but I can't get over it. It's me. I'm not made that way.
Excerpted from "The Michael Jackson Tapes: A Tragic Icon Reveals His Soul in Intimate Conversation" by Rabbi Shmuley Boteach. Copyright (c) 2009, reprinted with permission from Vanguard Press.