For the third year running, singer Michael Bublé will host a Christmas special on NBC, and during a Monday morning visit to TODAY, the crooner revealed why the tradition means so much to him.

"It's really simple," he said. "Mom and dad loved this (time of year) a lot and made Christmas special, and the fact that I can be invited into people's homes all over the world to be a part of something that's so special to them is a huge honor to me."
While Bublé will bring in the holiday spirit via song on his special, his parents had a different approach.
"Just like most here who celebrate it, (they had) a lot of love — a lot of love and joy," he explained. "Magical is the world; they made it magical. They made it exciting and fun and so interactive. That's what I want to recreate for my family."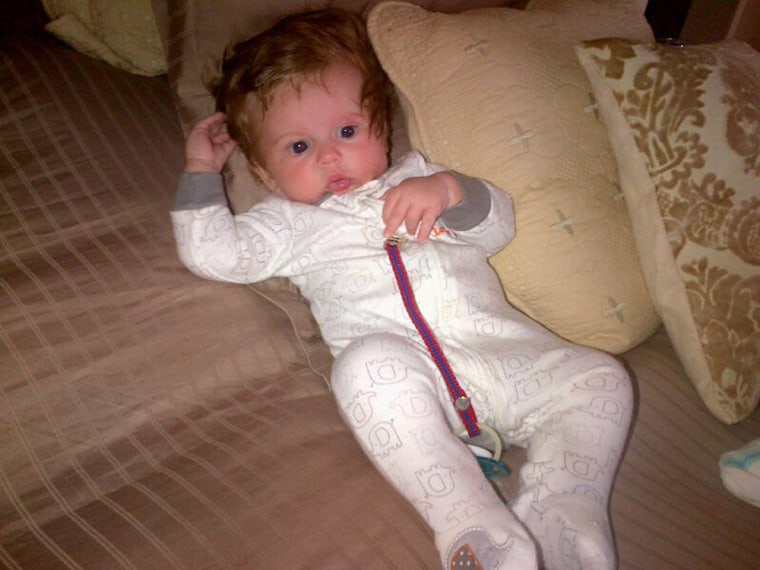 Bublé and wife Luisana Lopilato started their family in August, when their son, Noah, was born. But when it comes to making things magical for Noah's first Christmas, the singer is leaving that to the little one.
"He's making special for us," Bublé insisted. "It doesn't get any better. It's the greatest thing that's ever happened in my life. I love that little boy so much. You know, every day is actually better — including Christmas."  
This holiday, many of Bublé's fans will make the days better by listening to his 2011 album, "Christmas," and that set of seasonal songs will have to last them for years to come, as he has vowed to never record another album of Christmas standards.
"I won't do it," he said. "This was not a cash cow. … I did this because I wanted to make one quintessential, great Christmas record with every trick I learned and every great song, and then to leave it at that."
But take heart, he'll keep on performing those songs. In fact, he performed one Christmas classic on TODAY — "It's Beginning to Look a Lot Like Christmas." He also treated viewers to "Close Your Eyes," a track from his Grammy-nominated album, "To Be Loved."
See more performances from him when "Michael Bublé's 3rd Annual Christmas Special" airs Dec. 18 at 10 p.m. on NBC.