Psy's brand-new K-pop song and video, "Daddy," is gaining viral fame as quickly as the Korean pop star's "Gangnam Style" sensation did back in 2012. But not everyone is enamored with the dance track.
Michael Buble, for one. The Grammy-winning crooner stopped by TODAY Tuesday and watched the buzzed-about clip with Hoda Kotb and Kathie Lee Gifford, and he wasn't exactly raving about it afterwards.
Hoda, who happens to love the song, looked at Buble and said, "He's got it!"
"No," the singer deadpanned. "I don't got it."
Kathie Lee, who is definitely on Team Buble when it comes to Psy's comical dad-bod anthem, was happy to hear it.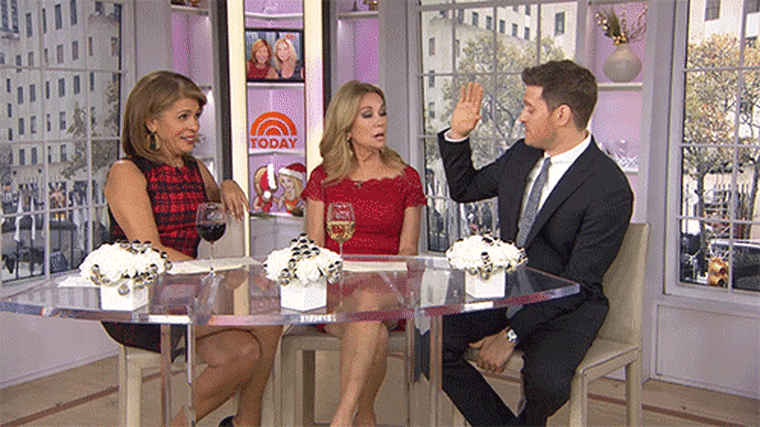 "Honestly, this just made me really sad," Buble continued. "I don't want to live in this world anymore."
In fact, after seeing Psy's latest offering, he's not even sure if he wants to make music anymore. "If this is what we have to look forward to at the Grammys next year, I'm out!" Buble declared.
Hoda was stunned.
"I can't believe I'm alone at this table!" she exclaimed. "It is so shocking."
After declaring himself "over the hill or something," Buble had a tongue-in-cheek change of heart.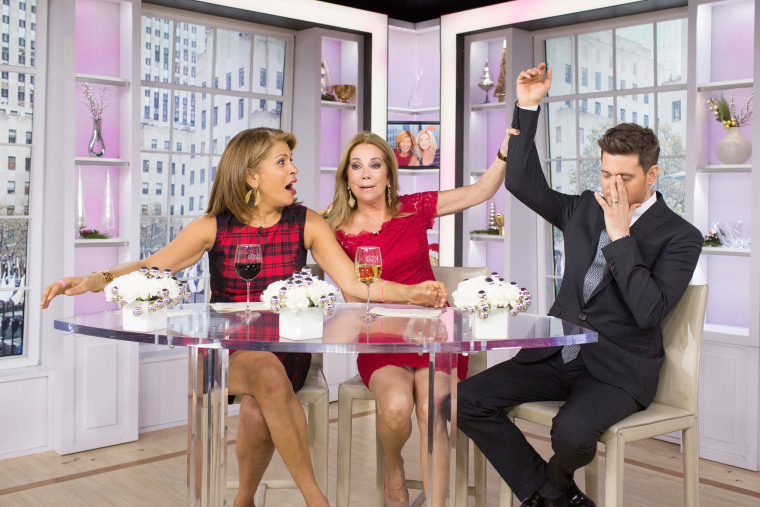 "I realized just watching that, something is wrong in my life," he said. "I'm now only going to make techno music. And I'm doing a sex tape! That's the next Christmas special."
MORE: Is Psy's 'Daddy' video the next 'Gangnam Style'? Watch and see
Well, not quite the next one. His star-studded (and family friendly!) special, "Michael Buble's Christmas in Hollywood," airs on NBC Thursday, Dec. 10, at 8 p.m. ET.
Follow Ree Hines on Twitter.