Alert Jabba the Hutt: Princess Leia is getting in shape for "Star Wars: Episode VII" and he might need to dust off that creepy old metal bikini he forced her to wear in "Return of the Jedi."
Carrie Fisher's mom, legendary actress and singer Debbie Reynolds, told Mario Lopez on "Extra" this week that her daughter has lost 40 pounds to get ready for the reboot of the popular film series.
"She's very excited about it ... she's been on a diet ever since, because you know they have to be up to par, so she looks terrific," Reynolds said. "She's very excited, as we all are, because we all love 'Star Wars.'"
Fisher is joining Harrison Ford (Han Solo) and Mark Hamill (Luke Skywalker) and a host of newcomers in the J.J. Abrams-directed "Episode VII," due in theaters in December 2015.

Last year, the 57-year-old actress told the Calgary Herald she was excited to get fit for her Leia role.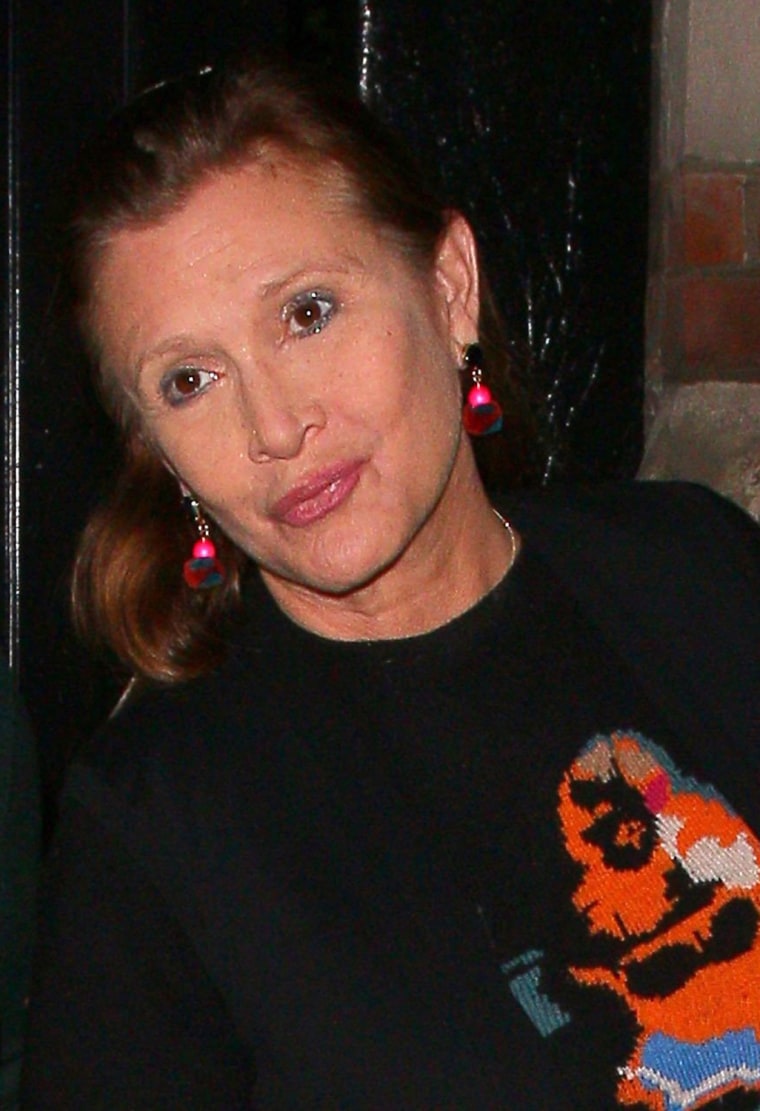 "I'm glad they are doing a new movie because they are sending a trainer to my house so I can get in really good shape," Fisher said.
In 2011, Fisher told TODAY that she lost 50 pounds on the Jenny Craig weight loss program and that she wanted to "get into the metal bikini and just walk around the house like an idiot."
Leia's metal bikini, or slave bikini, is a popular costume, especially among cosplayers who frequent comic conventions and similar events. The one and only website leiasmetalbikini.com goes for the deep dive on all things related to the iconic piece of fashion.
Follow Kurt Schlosser on Google+