One of fashion's biggest nights is right around the corner.
In January, Vogue announced the hosts of the 2023 Met Gala and the first official attendees. Penélope Cruz, Dua Lipa, Roger Federer and Michaela Coel are the co-chairs of the annual themed fashion exhibition for the benefit of the Metropolitan Museum of Art.
They are joined by Vogue editor-in-chief Anna Wintour, who has led the event since 1995.
This hosting cohort follows in the footsteps of last year's co-chairs: Regina King, Blake Lively, Ryan Reynolds and Lin-Manuel Miranda, who oversaw 2022's "Gilded Glamour" theme.
Co-chairs serve as ambassadors for the event, according to Vogue. Some of their responsibilities include weighing in on the guest list, decor and the overall "feel" of the event.
They also tend to set the standard for the caliber of fashion on display at the event. Last year, Lively turned heads for her pink and orange beaded gown that transitioned into a sky blue train inspired by the Statue of Liberty.
The 2023 theme for the A-list event is "Karl Lagerfeld: A Line of Beauty." On May 1, celebrities from across the entertainment world will don ensembles meant to honor Lagerfeld's legacy, who led the fashion houses Chanel, Fendi and Chloé before his death in 2019.
Here's everything you need to know about this year's hosts:
Michaela Coel
Before Coel starred in "Black Panther: Wakanda Forever," she wrote and acted in HBO's "I May Destroy You," a show that grapples with sexual assault and is loosely based off Coel's own experience. Her screenplay explored how people work to piece themselves back together after trauma and won an Emmy for outstanding writing in 2021.
In "Wakanda Forever," Coel played Aneka, a warrior and combat instructor. She revealed that she signed onto to the film because of her character's queer identity, which she wanted to represent as a Ghanaian.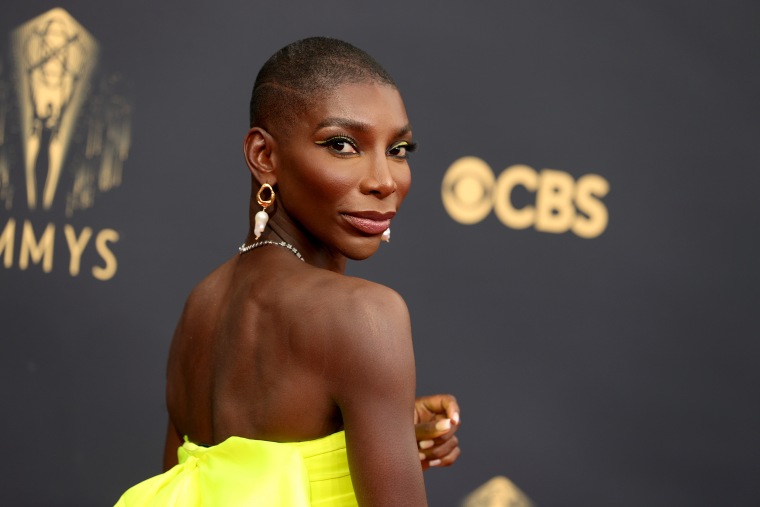 Penélope Cruz
Like any truly memorable look, actor Penélope Cruz serving as a co-chair for 2023 is on theme. Cruz could be considered the "quintessential Karl Lagerfeld muse," according to Vogue.
In March of 2019, Cruz made her runway debut wearing layers of white ruffles in tribute to Lagerfeld, leading his other muses and members of his inner circle down the catwalk.
On Jan. 18, she posted a video to Instagram that announced the co-chairs for the 2023 event and penned a simple caption: "Karl," next to a pink sparkling heart.
Cruz has received four Academy Award nominations, most recently in 2021 for the film "Parallel Mothers." In 2009, Cruz won an Oscar for best supporting actress in "Vicky Cristina Barcelona."
Cruz is married to fellow actor Javier Bardem and is a mother of two to son, Leo, and daughter, Luna.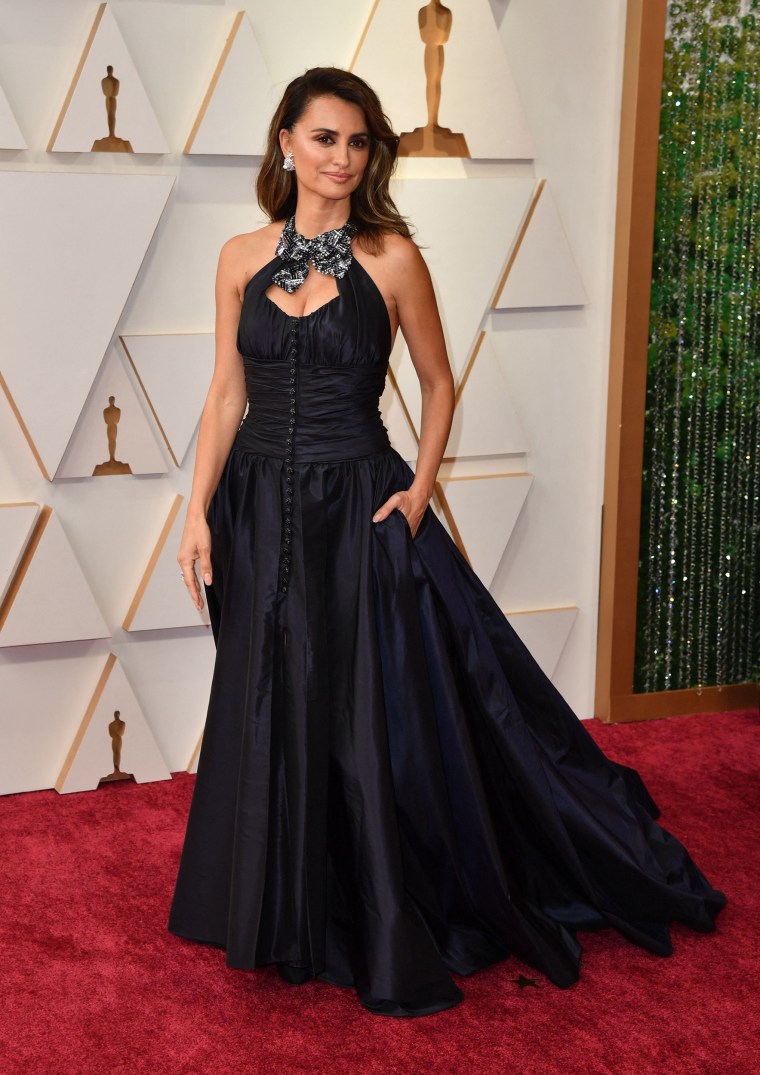 Roger Federer
2023 marks a transition year for tennis star Roger Federer of Switzerland. After a career spanning two decades and marked by 20 Grand Slam wins, Federer announced his retirement from the sport in September.
Federer, 41, said he will be spending his retirement with his family. Federer is a father to two sets of twins, 13-year-old girls, Myla and Charlene, and 8-year-old boys, Lenny and Leo.
On his Instagram story on Jan. 18, Federer shared a snap of himself posing with Wintour inside The Met museum, as well as a personal thank you.
"Anna. Thanks for always being there for my family. So many great memories. I can't wait to share another amazing evening together at the Met Gala," the former tennis professional wrote.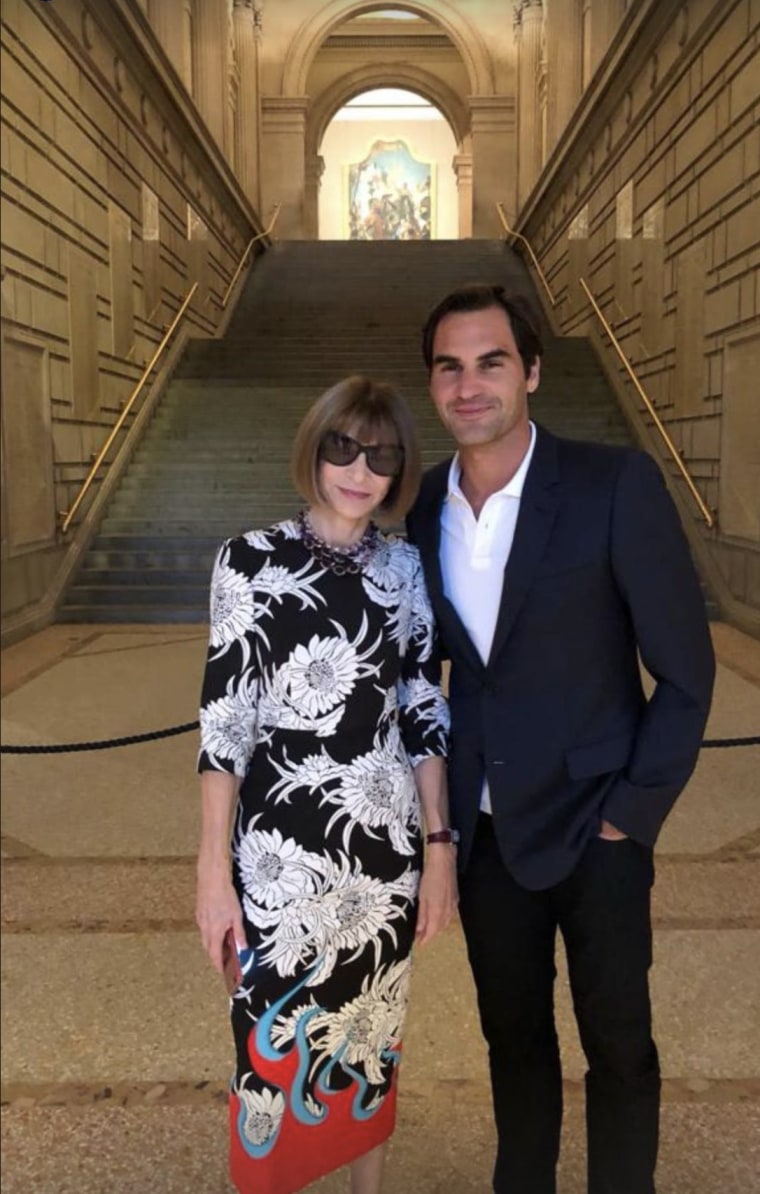 Dua Lipa
Dua Lipa, the singer of "Don't Stop Now," first became a pop sensation with the 2017 release of the breakup anthem "New Rules."
Her sophomore album "Future Nostalgia" dropped at the start of the Covid-19 pandemic in March 2020, full of summer hits like "Levitating."
Lipa has received eight nominations and won three Grammy Awards, including best vocal pop album in 2021.
Lipa's role as co-hosting comes on the heels of her "Future Nostalgia" tour, which wrapped in November.
Lipa's parents emigrated from Kosovo to London, where she was born in 1995. On Nov. 27, Lipa was granted Albanian citizenship in recognition of her role in giving Albania international fame.