"Fashion Police" has a fitting new co-host: Melissa Rivers.
E! announced Wednesday that Rivers would be following in the footsteps of her late mother, Joan, and offering red-carpet commentary on the hit show, starting August 31.
Rivers, 47, will appear alongside fellow panelists Giuliana Rancic and Brad Goreski, as well as two "rotating celebrity guests," and will keep her title as executive producer on the series.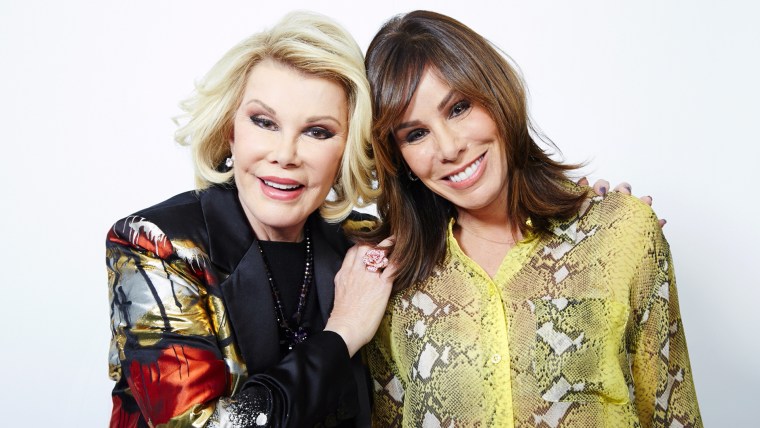 "As an executive producer since the beginning, Melissa helped shape 'Fashion Police' into an iconic TV series that couples fashion with comedy," Jeff Olde, executive vice president of programming and development for E!, said in a statement. "We are pleased to now also feature Melissa in front of the 'Fashion Police' cameras, as she joins returning panelists Giuliana and Brad. And with the added flavor of rotating panelists, the show will deliver fresh, different and unpredictable fashion reviews with each new episode."
"I'm very excited to be given the opportunity to continue to work with my E! and 'Fashion Police' family," added Rivers, whose mom hosted the show from 2010 until her death in September 2014.
When Rivers visited TODAY in May, she weighed in on the departures of Kelly Osbourne and Kathy Griffin from the show, which went on hiatus in March.
"The only way I can really get my head around it is the matriarch of the family died," she explained. "And the family fell apart. And the sisters started fighting. And everybody mourns and grieves differently. And then someone tried to marry into the family. And we know how that went. That's the only way I can sort of explain what happened."