Joan Rivers would want to be remembered not with tears, but with laughter, the legendary comedian's daughter Melissa said in a clip from "Fashion Police" provided exclusively to TODAY.
"This chair," Melissa said, indicating her mother's perch on the E! show, "was the place where a woman spoke the truth about celebs and fashion and did it in a way that was hilarious and also 100 percent original."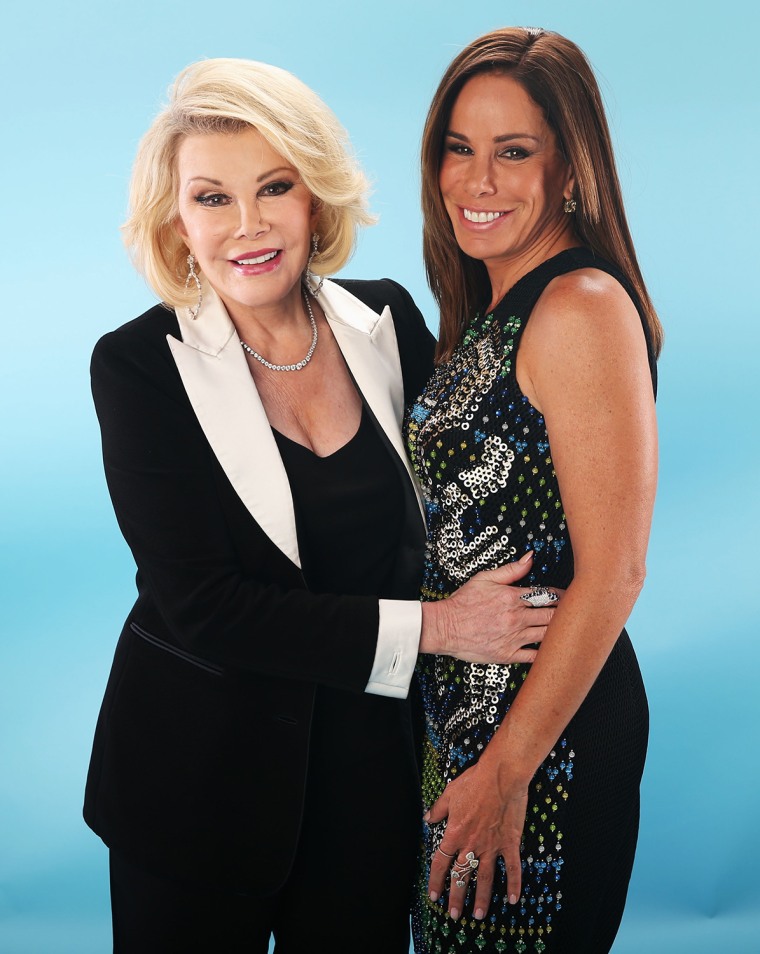 Rivers will honor her mother on a special 90-minute episode of "Fashion Police" airing Friday, and in the clip, her daughter gives a hint of what's to come.
"Tonight we want to say goodbye the only way my mother would want us to be remembered: the jokes, the unbelievable guests and all the moments on set and behind the scenes that made 'Fashion Police' must-see television around the globe," Melissa said. "For the next 90 minutes, we're going to do what my mom loved to do most: laugh."
In another clip, singer Jennifer Lopez, an occasional Rivers target, shared her respect for the comic.
"She was just one of those special forces of life in this world," Lopez said. "She made you laugh and made you go, 'Oh my God, did she just say that?'"
Lopez also praised Rivers' fearless comedy. "She was that lady who just never held her tongue and made the world laugh and smile."
The "Celebrating Joan" tribute to Joan Rivers airs Friday at 8 p.m. ET on E!.