The Hollywood Reporter held its annual Women in Entertainment breakfast Wednesday, and it just wouldn't have been complete without a mention of one of the most influential women in the biz — the late Joan Rivers.

Since her Sept. 4 death, many have paid tribute to the legendary comedian, but the THR event marked the first time that her daughter, Melissa Rivers, had done so publicly.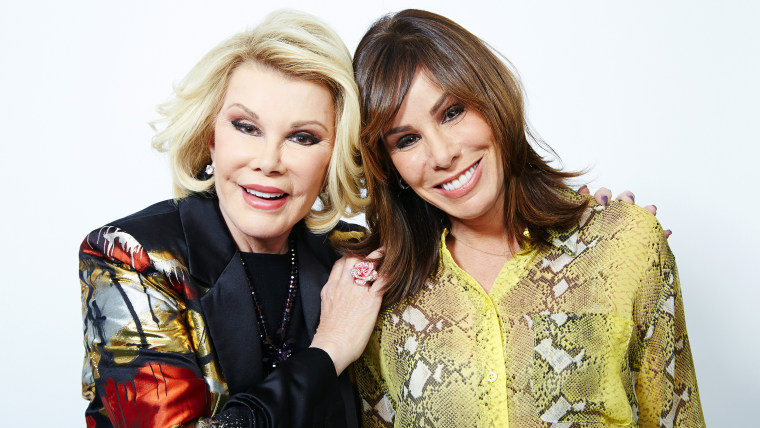 "For me the last three months and six days — not that I'm counting — have been different to say the least," Melissa said as she stood before the star-studded crowd.
During the moving speech, she spoke of her mother's bravery as a performer.
"My mother was fearless, and I don't mean she didn't have any fears. I mean that although she was only 5'2'', she stood tall and walked through them," she said. "That is what made her such a brilliant performer. …She was willing to say what others were thinking and too frightened to admit. She never apologized for a joke and no topic was taboo and she was fine with that."
Melissa also reflected on how others described Joan.
"She's been called everything from a legend to a trailblazer to a bitch," she said. ""It's hard for me to really think of her as any of those things because the bottom line is she was really just my mother."
At the end of the honor, she channeled her mom, infusing a bit of laughter into the memorial moment by adding that Joan would "not only be grateful and proud" if she'd had the chance to attend the Women in Entertainment breakfast, "she'd be sitting at the table, beaming, while very discreetly shoving croissants and silverware into her purse."
Pioneering female stand-up comic and TV host was the queen of "Can We Talk?" gossip.
Follow Ree Hines on Google+.