Funny woman Melissa McCarthy stars opposite Bill Murray in her newest film, "St. Vincent," but it's a movie from Murray's past (and possibly her future) that's been getting all the buzz lately.

"Bridesmaids" director Paul Feig recently confirmed that "Ghostbusters," the '80s comedy blockbuster featuring Murray, Harold Ramis, Dan Aykroyd, and Ernie Hudson, is getting a reboot with a team of "hilarious women" at the helm. Since then, McCarthy's name has popped up on plenty of dream cast lists — including Murray's.
But will she actually get a role in the reboot?
"We've not talked about it at all," McCarthy revealed on TODAY Monday. "I want to play a building in 'Ghostbusters,' if he does it."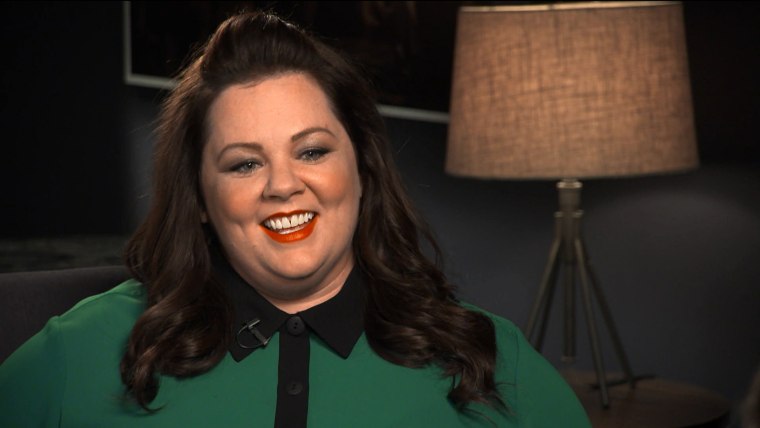 Of course, if she doesn't work with Feig on "Ghostbusters," she might have a chance to reunite with him and her former "Bridesmaids" co-stars Kristen Wiig, Maya Rudolph and Ellie Kemper in the future. That's if Feig ever gets around to confirming a sequel to that 2011 flick.
"I would do anything with those ladies again, that's for sure," McCarthy insisted. "That was the time of my life, so if anybody comes calling, I'm there. They have my number."
For now, all of that remains a mystery. But there's one movie her fans can definitely look forward to seeing her in soon: "St. Vincent" opens in theaters nationwide Friday.
Follow Ree Hines on Google+.