In February, "Gilmore Girls" fans were saddened to learn Hollywood superstar Melissa McCarthy would not be involved in the show's Netflix reboot "Gilmore Girls: A Year in the Life."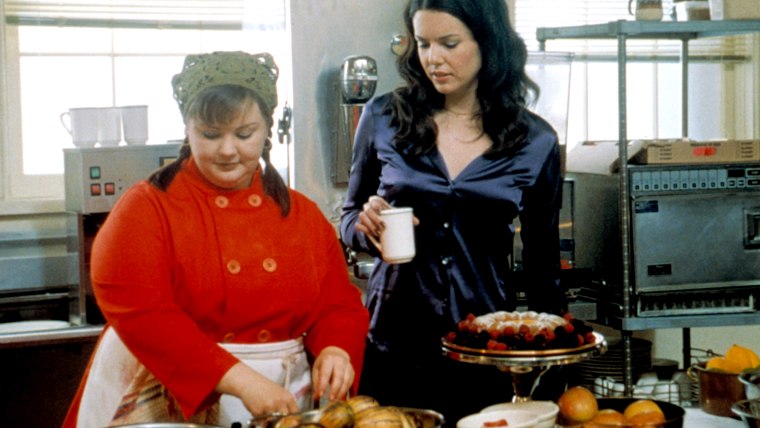 But just months later, McCarthy surprised fans by announcing she would return to Stars Hollow after all. Yesterday, show costume supervisor Brenda Maben had shared the first pic of McCarthy in character as quirky chef Sookie St. James wearing one of Sookie's signature head scarves!
The Instagram pic also featured cast member Yanic Truesdale, hashtagging it simply, "#gilmorecostumesjoylove."
Unfortunately, Maben's account was later made private, so the image is longer public. Boo! Guess, we'll just have to wait until the much-anticipated reboot airs.
McCarthy told talk-show host Ellen DeGeneres that she always wanted to be a part of the show's reboot, which will air in four 90-minute installments, but scheduling conflicts made it difficult.
"Gilmore Girls" was a show "that was near and dear to my heart for four years," McCarthy said.
After juggling around some projects, the actress said she found a way to make it work. "I am so excited!" McCarthy told Ellen's cheering audience.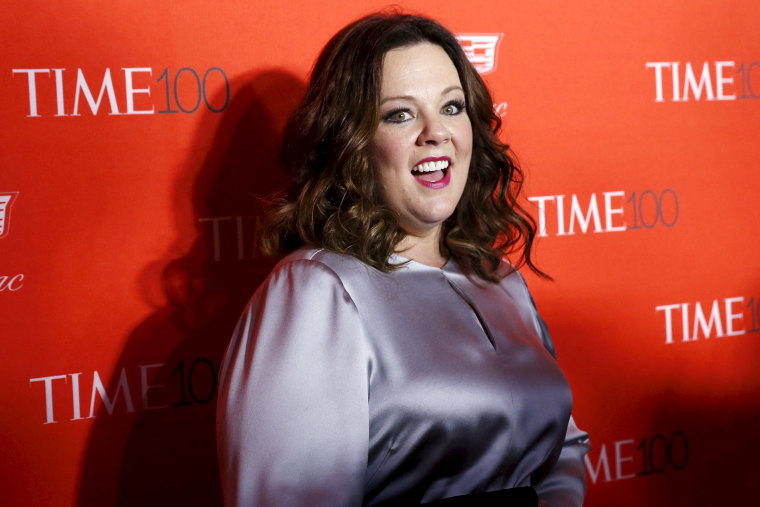 RELATED: Melissa McCarthy will return to 'Gilmore Girls' Netflix reunion!
As for other stars of the show, which originally aired from 2000 until 2007, most are back on board including Lauren Graham and Alexis Bledel, who played super-caffeinated mother-daughter duo Lorelai and Rory Gilmore, and stage and screen legend Kelly Bishop, who returns as Lorelai's wealthy but disapproving mother Emily Gilmore.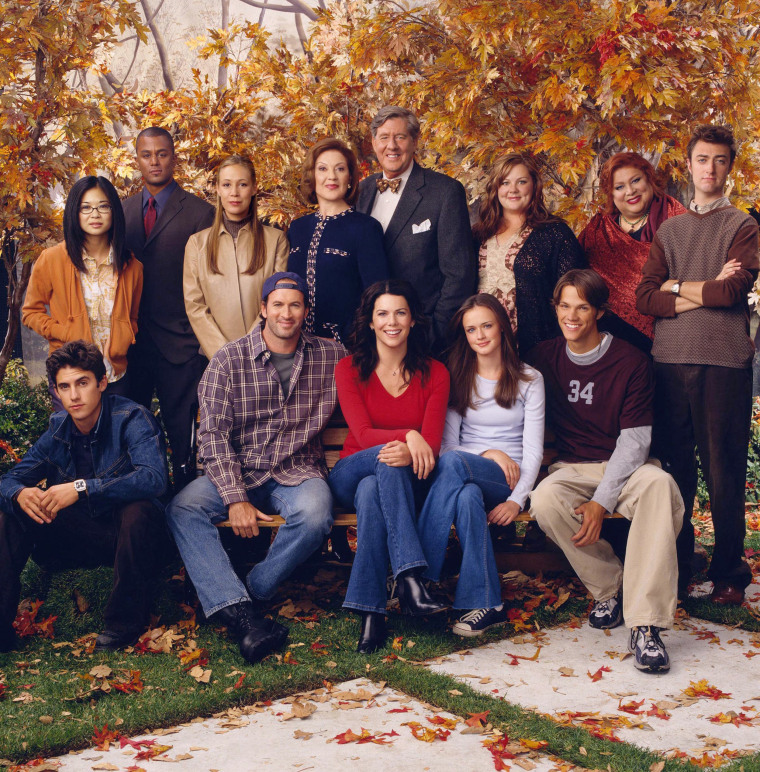 Scott Patterson returns as gruff diner owner — and Lorelai's sometimes boyfriend — Luke Danes. Speaking of boyfriends, all three actors who played Rory's biggest loves will be back — Milo Ventimiglia, Jared Padalecki, and Matt Czuchry.
Netflix has still not released a premiere date for the new series, but one thing's for sure: "Gilmore Girls" fans are gearing up for some big-time binge watching!
Editor's note: This story was updated on June 8, 2016. It was originally published on June 7.