Melissa McCarthy hosted "Saturday Night Live" for the fifth time this weekend, a distinction she called "amazing." We would have to agree.
For her monologue, McCarthy, 46, appeared looking lovely and feminine, ringing in Mother's Day with a standing ovation for the moms in the house and a spontaneous backstage tour for a lucky audience member named Joan.
The hysterical tour included a half-naked Alec Baldwin, a shot of tequila, an actual llama, an appearance by Blake Lively and Ryan Reynolds, and (surprise!) a guest hosting gig. Joan, you did great!
But let's be honest. We were all really waiting for McCarthy to don her bald cap and suit up to reprise her role as White House Press Secretary Sean Spicer — better known in late-night TV circles as "Spicey."
At the sketch's start, political aide Sarah Huckabee Sanders (played by Aidy Bryant) filled in for Spicer, who not-so-subtly hid in the bushes outside.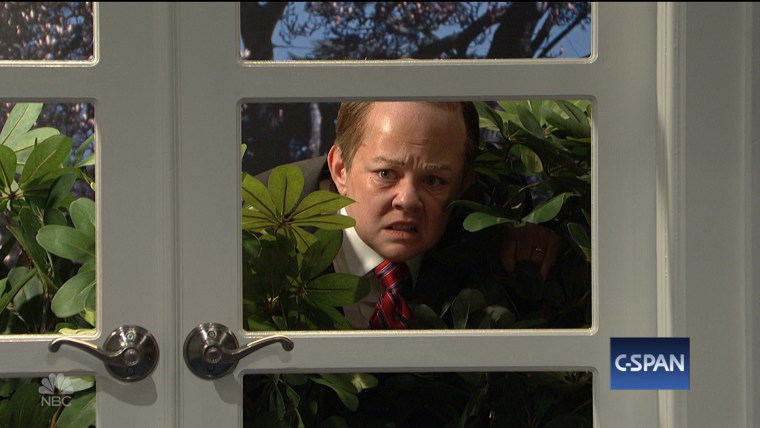 That is, until he charged in to set straight a reporter who called him "bullish" … by literally hosing down his pants with a fire extinguisher.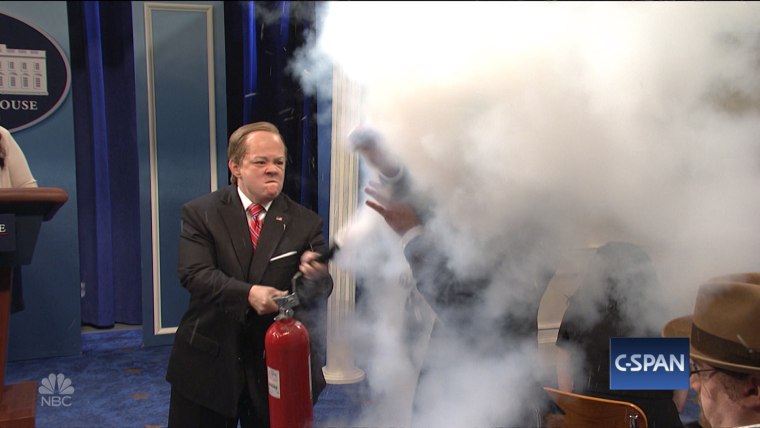 Spicey quickly regretted his appearance once the press began to hurl questions on the controversial firing of FBI Director James Comey.
"Trump is innocent. How do we know? Because he told us so. Period," Spicey insisted. "Then he hired lawyers to agree with him. And they're gonna prove it with a certified letter, which we know is the truth because it costs an extra $2 to have it certified."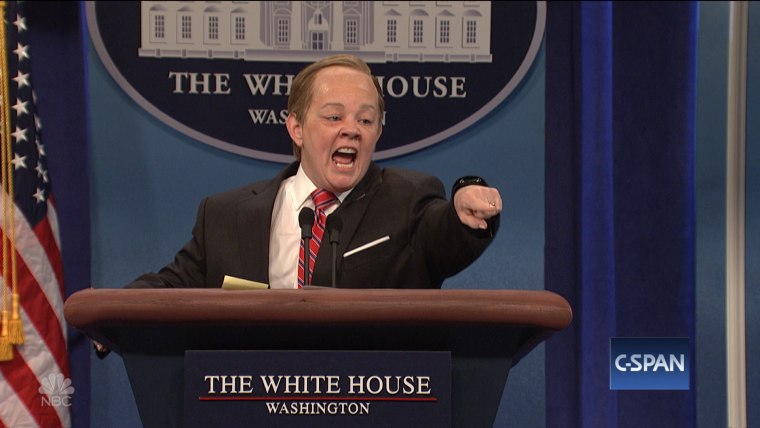 "I've got a tracking number right here if you want to check it out," Spicey continued. He then read his bank account routing number instead — a nod at the time the real Spicer tweeted what appeared to be a password.
Spicey used a set of matryoshka dolls to explain the dubious chain of command surrounding the firing. That is, until he was triggered by a press member who asked, "Were you surprised that he fired Comey before he fired you?"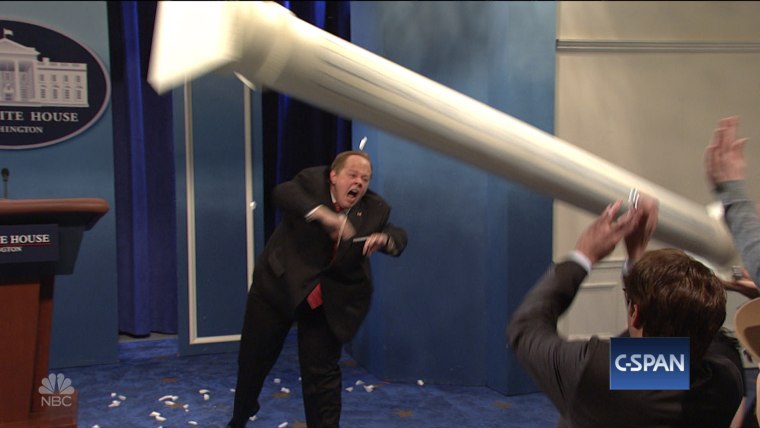 Very triggered.
When pressed, Spicey insisted that Trump wouldn't fire him because they were friends. However, the reporters seemed to have hit a nerve, and Spicey took off, riding his podium through the streets of New York City in search of an explanation.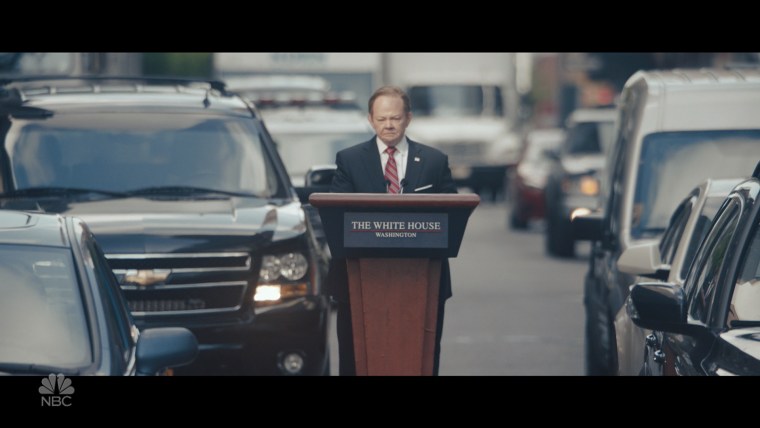 Upon finding his boss (played, as always, by Alec Baldwin) hiding out on a golf course in New Jersey, Spicey demanded to know if Trump had told him to say things that weren't true.
Trump admitted that yes, he had — but tried to assuage Spicey's fears that he would be fired with some seriously awkward sexual advances.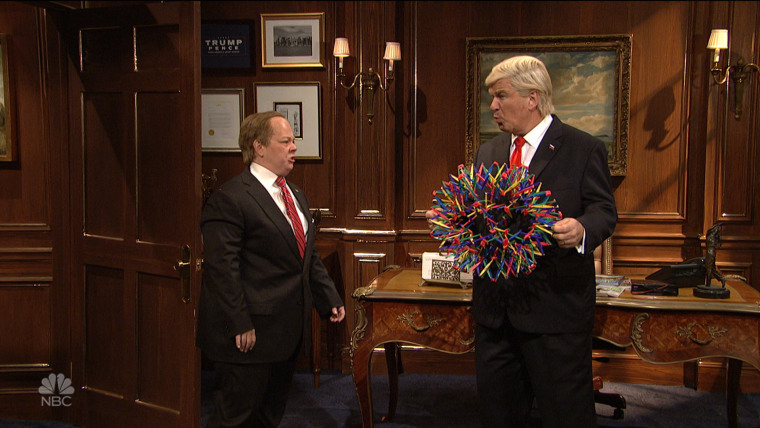 At a time when many find themselves needing to laugh so that they don't cry, we'll take the laughs where we can get them.
And congrats on a successful fifth round, Melissa McCarthy!
RELATED: