"Drive Me Crazy," the movie that brought us an epic soundtrack, a misguided makeover and a pre-"Entourage" Adrian Grenier, turns 20 next year.
In honor of the upcoming anniversary, star Melissa Joan Hart shared her memories of filming the 1999 teen rom-com with TODAY.
"I think it holds up pretty well," Hart said. "It always reminded me of 'Can't Buy Me Love,' which I think is still sort of timeless, that same sort of story of the boy and the girl that use each other to further their gains with other people or with being popular or with dating."
Hart's character, preppy Nicole, makes grungy next-door neighbor Chase (Grenier) her date to their school's centennial celebration after her crush ditches her for a cheerleader, and the two ultimately fall for each other.
"The most realistic part of the plot of 'Drive Me Crazy' was probably just the fact that love can happen in unexpected places and love can develop from friendships," she added.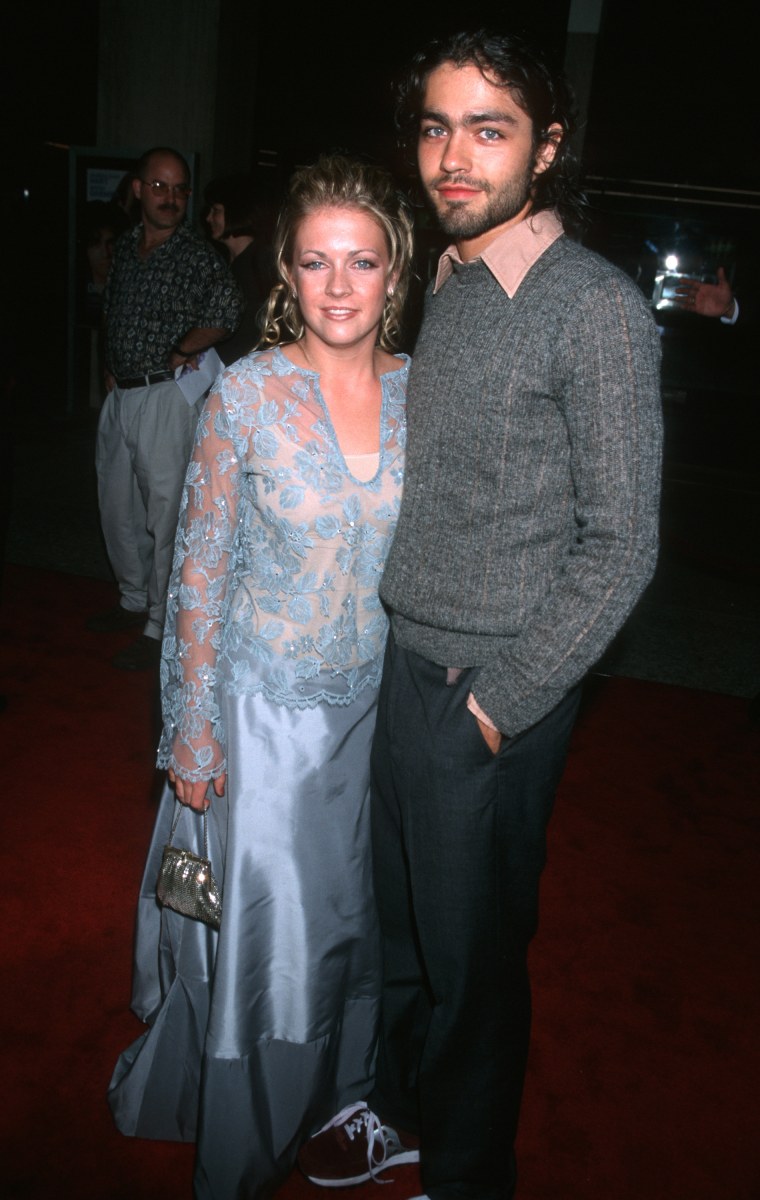 She also reminisced about working with Grenier on his first mainstream movie.
"Adrian, at the time, had just done a big Sundance movie, so he was a big indie kid," she said. "And then he's coming into this kind of pop culture movie and I was kind of queen of pop culture TV at the time. So it was fun. We had a really good time together, and we have a great relationship still to this day. We don't get to see each other as much as we'd like, but at the time he was sort of, like, cool kid on set. Not really sure how he felt about it, but I think he grew to really love the experience. And you'd have to ask him, but in my head, we had a great time together."
As for the scene in which Nicole makes over Chase at the local Gap, she admitted, "Adrian definitely looked better before the makeover. It's one of the few movies where they really got it wrong. I think that it was a mistake to just sort of do the comb-over thing they did on the movie."
She also poked fun at the skimpy halter top Nicole is seen sporting to class.
"Who was allowed to wear that to school? I had a full midriff showing," she noted. "Even today you can't do that."
The movie's name was changed from "Next to You" to "Drive Me Crazy" for the Britney Spears song of the moment, and both Hart and Grenier memorably appeared in the music video with Spears.
"Adrian and I each had our own trailers, and we were kinda keeping to ourselves," she recalled. "But I was told I was going to be able to dance in this video. I was waiting for the choreographer to come talk to me. They were like, 'Oh, come and get ready,' and then they were like, 'Here, hold this tray and walk next to Britney.'"
She continued, "Finally they call us in, they're like, 'OK, go in that DJ booth and just dance.' I'm like, 'Whoa. Choreography, anyone? I don't know how to dance.' Like, I just dance when the music's loud and I have a gin and tonic. And they were like, 'No, just dance, do your thing.' So I had to just kinda come up with my own moves."
For more on the movie — including why the premiere was one of the "weirdest" nights of Hart's life — watch the video above!