Melissa Gilbert, who rose to fame as the star of "Little House on the Prairie," is dropping out of the race for a congressional seat in Michigan.
The 52-year-old actress said the move was prompted by the advice of her doctors, who said she will need surgery for injuries she suffered to her head and neck in accidents during 2012 that have worsened.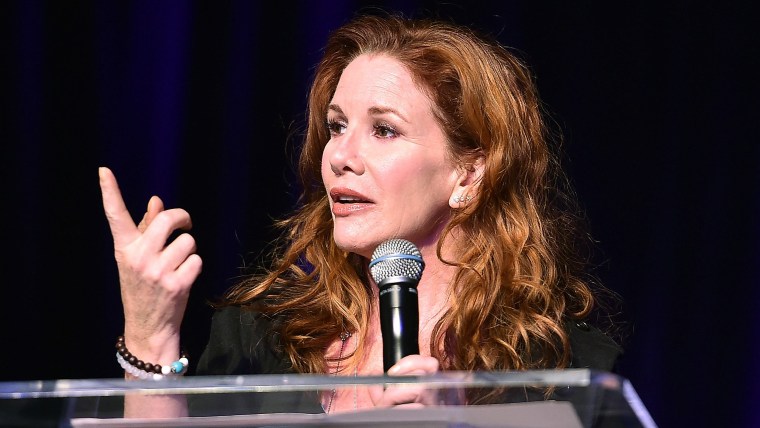 "While I have received the best treatment and therapy I could have asked for, those injuries have only gotten worse," Gilbert said in a statement to the Detroit Free Press. "As much as it breaks my heart to say this, my doctors have told me I am physically unable to continue my run for Congress."
Gilbert told People that one of the accidents occurred from whiplash and a concussion she sustained after a fall on "Dancing with the Stars." The other took place months later after part of the balcony she was standing on from her rental home collapsed over her head.
Related: When did Melissa Gilbert's head hit the floor on 'Dancing With the Stars'?
Those injuries compounded what she described as a "long history" of neck and spine issues, beginning with herniated disc-related surgery in 2003, that have led to unbearable nerve damage.
"I have numbness in my right hand, shooting pains in my right arm and numbness in my neck," she told the magazine.
She said the surgery has not been scheduled yet.
Gilbert announced her bid for Michigan's 8th congressional district seat last summer. Democrats had been eyeing the seat as a potential pickup, hoping to uproot Republican Rep. Mike Bishop.
Gilbert served as president of the Screen Actor's Guild from 2001 to 2005.
RELATED: Grab yer bonnets! 'Little House on the Prairie' to get film adaptation