Melanie Lynskey is reflecting on her friendship with Kate Winslet and how they ultimately grew apart.
Lynskey appeared on an April 20 episode of Josh Horowitz's podcast "Happy Sad Confused" to talk about highlights of her career, including her breakout role starring alongside Winslet in 1994's "Heavenly Creatures." 
The "Yellowjackets" star said that she ended up losing touch with Winslet after the movie, explaining, "It was more heartbreaking than some breakups that I've had. It was so painful."
"It wasn't like anything happened," Lynskey clarified. "It's just she became a gigantic international movie star and she didn't have a lot of time. And then suddenly, she'd be in Los Angeles and not have time when I was living here and then she'd be there and I wouldn't hear from her."
She added, "It sort of gradually happened and it happens in relationships. People drift apart, but it was so painful for me."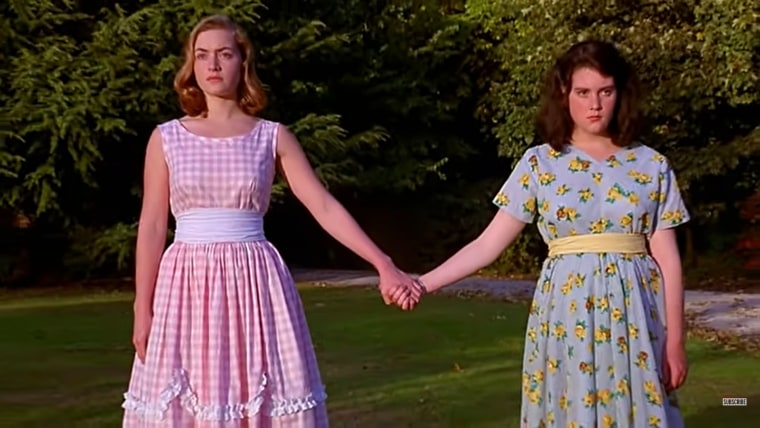 Lynskey said the last time she saw Winslet was at the 2009 premiere of the film "Away We Go." However, the 45-year-old said that she experienced the same type of friendship breakup multiple times throughout her career, recalling another moment with an unnamed actor. 
"I remember one time I did a movie with this actor and when we were finished, I said, 'Oh my gosh, I'm just so happy that I met you and we have this friendship,' and she was like, 'Yeah, I'm not friends with actors. I don't stay friends with actors,'" Lynskey recalled. "I was so shocked by it."
Lynskey said that she was "so sensitive" at the time, adding, "I was always so injured by losing these great loves I was having. It got easier."
Despite Lynskey and Winslet parting ways in their friendship and career, she said the actor was always a "huge inspiration" to her when it came to how she handled what Winslet previously referred to as "personal physical scrutiny" after the release of "Titanic."
"I know she's a very, very confident person, but everyone's sensitive and she's very sensitive and the way she was dissected and talked about…I remember at the time just being so furious on her behalf," Lynskey recalled, later adding, "This is an actor that comes along once in a generation. Just focus on that."
In a January 2022 Rolling Stone interview, Lynskey discussed her admiration for Winslet and how their careers pivoted in a different directions following the release of "Heavenly Creatures." While the release of "Titanic" in 1997 skyrocketed Winslet's career, Lynskey said that her life seemed to go back to normal. 
"I was the person who was sort of just sitting there while everyone was excited about somebody prettier," Lynskey said. "She was very confident, she found it very easy to do interviews. And it was hard for me. I was so shy."
She added, "It just felt like (Kate) was somebody who knew how the world worked, and knew how to be a beautiful woman. And I felt like, 'I'm never gonna be that.' She just felt magical to me."