Melanie Griffith is telling all!
The 59-year-old actress got candid about motherhood, men and going overboard with plastic surgery in a new interview in the summer 2017 issue of Porter.
The "Working Girl" star revealed that despite battling substance abuse for years, she was a "totally functioning mom" to her three kids, Alexander Bauer, 31, "Fifty Shades of Grey" star Dakota Johnson, 27, and Stella Banderas, 20.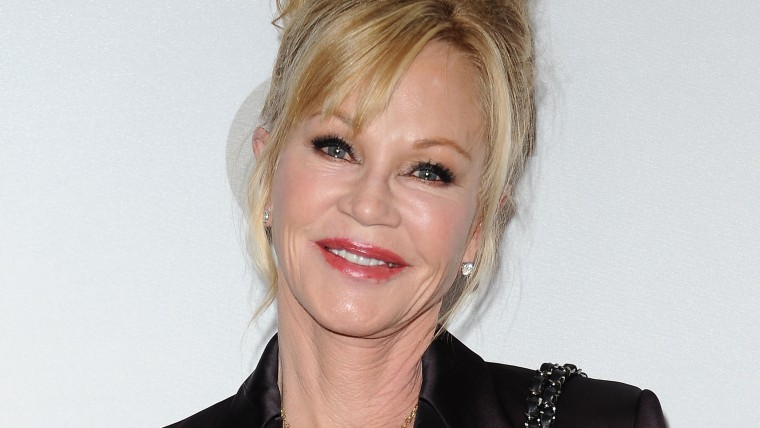 "I wasn't like a drunk-on-the-floor, out-of-it person," Griffith said. "I didn't do some things I probably should have done but, mostly, I was there for my kids. They had a sort of privileged gypsy life."
The actress first entered rehab in 1988, when son Alexander (with her second husband, "Ray Donovan" star Stephen Bauer) was three.
By the end of the stint, she was back in the arms of her first husband, "Miami Vice" star Don Johnson.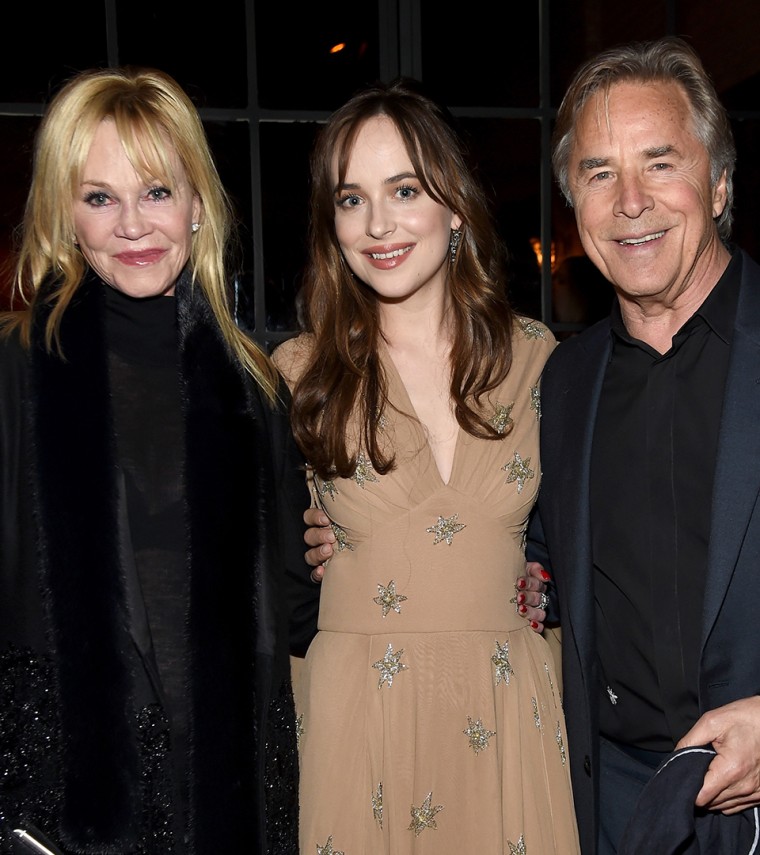 "Don was actually waiting for me when I got out of rehab," she said. "We got back together; it was the most natural, perfect, loving thing."
The couple remarried, had daughter Dakota and split again five years later.
Griffith married actor Antonio Banderas in 1996, just months before welcoming their daughter Stella. She filed for divorce in 2014.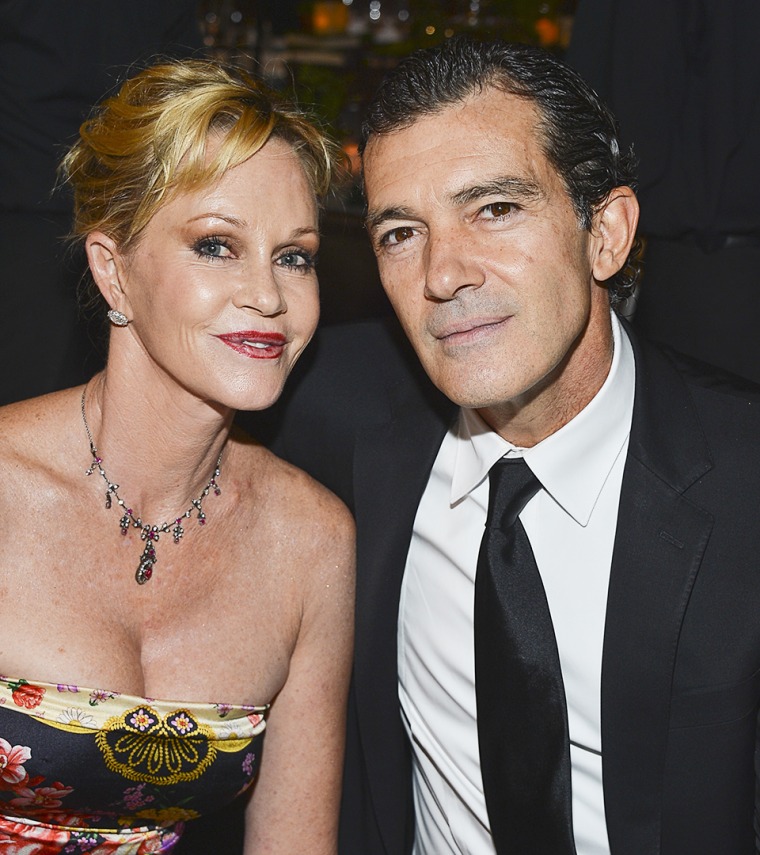 "I think part of the reason my marriage to Antonio fell apart was because I was stuck; nobody else is to blame. It's just that I personally got stuck and I won't let that happen again, I want to enjoy life, I want to do whatever I want to do," she said.
RELATED: Melanie Griffith posts 'beautiful' photo of mom Tippi Hedren on 87th birthday
Griffith also revealed that it took people gossiping about her appearance for her to realize she was going overboard with plastic surgery.
"No, I didn't (realize) until people started saying. 'Oh my god, what has she done?!'" she admitted. "I was so hurt I went to a different doctor and he started dissolving all of this s— that this other woman doctor had put in. Hopefully, I look more normal now."
Read Griffith's entire interview when the summer 2017 edition of Porter hits newsstands Friday.