Mel Gibson has come under fire for being hard on Jews in his film "The Passion of the Christ" — but apparently, he feels that Protestants are also doomed to damnation. In fact, it looks like Gibson, a conservative Catholic, believes that his Episcopalian wife could be going to hell.
Gibson was interviewed by the Herald Sun in Australia, and the reporter asked the star if Protestants are denied eternal salvation. "There is no salvation for those outside the Church," Gibson replied. "I believe it."
He elaborated: "Put it this way. My wife is a saint. She's a much better person than I am. Honestly. She's, like, Episcopalian, Church of England. She prays, she believes in God, she knows Jesus, she believes in that stuff. And it's just not fair if she doesn't make it, she's better than I am. But that is a pronouncement from the chair. I go with it."
Gibson also said in the interview that he was nearly suicidal before he made his controversial film. "I got to a very desperate place. Very desperate. Kind of jump-out-of-a-window kind of desperate," he said in the interview. "And I didn't want to hang around here, but I didn't want to check out. The other side was kind of scary. And I don't like heights, anyway. But when you get to that point where you don't want to live, and you don't want to die, it's a desperate, horrible place to be. And I just hit my knees. And I had to use 'The Passion of the Christ' to heal my wounds."
Gibson's rep wasn't available for comment.
Actress with opinions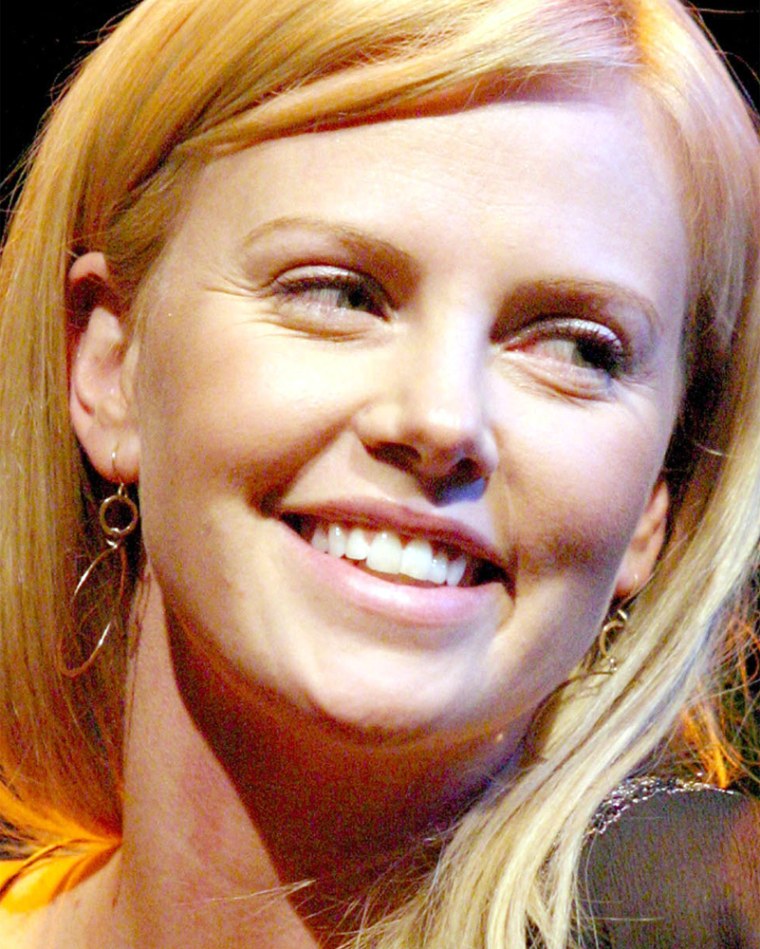 Charlize Theron plays one of America's most notorious serial killers — but the experience didn't make her believe in the death penalty. The Oscar-nominated "Monster" star spoke out against capital punishment at the Berlin Film Festival.
"I'm not for the death penalty and working on this film didn't really change anything for me," Theron told reporters at the festival. "If anything it made me more aware of how ineffective it is."
"Monster" is the story of homeless prostitute Aileen Wuornos, who was executed for her murders. Theron's own mother also killed her husband, Theron's father, after he threatened to kill them both when Charlize was 15.
"I don't think condemning people who murder and then killing them necessarily sends out the right message," Theron said, "and I have a huge problem with the way these people are used as political pawns."
Notes from all over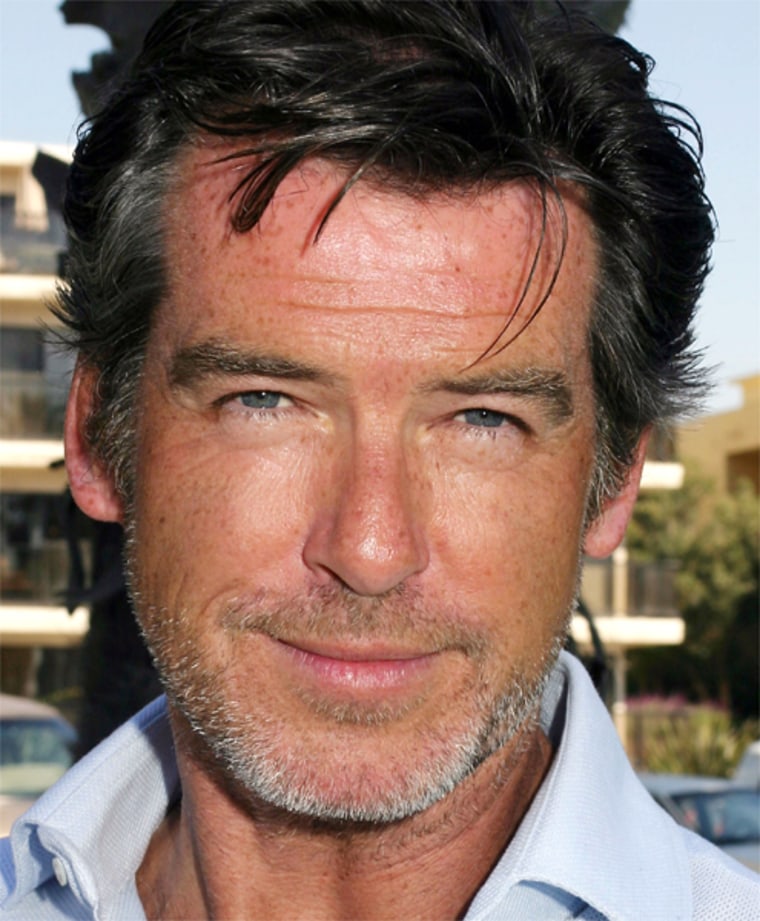 James Bond producers are scouting for a younger actor to replace Pierce Brosnan, reports the London Evening Standard.  . . .Thousands of Janet Jackson supporters are signing an online petition to MTV and CBS. "The constant and irritating media surrounding this incident has taken a toll on the masses of Janet fans, not only because it's Janet, but because we feel that this negative and unnecessary publicity has for one gone too far," reads the petition.  . . . Joan Rivers is taking some heat for telling Ruben Studdard that he could stand to lose a few pounds. The fashion maven gave the "American Idol" star the diet tip out of concern for his health, but that didn't stop fans from lashing out at her: "If I was in his place I would have told that skinny [woman] to eat something before it's too late," snipped one online supporter, "that it's dangerous for seniors her age to be that underweight."
Mondays through Thursdays on MSNBC.com