Melanie "Mel B" Brown is opening up about her decision to seek treatment for post-traumatic stress disorder (PTSD) — and clarifying that she's not checking into rehab.
On an episode of "The Ellen DeGeneres Show" airing Wednesday, the "America's Got Talent" judge and former Spice Girl got candid with guest host Lea Michele about her decision to seek help following her messy divorce from TV producer Stephen Belafonte.
"Well, it kind of got a little bit skewed with. Let's put it that way," Brown, 43, said of recent reports that she's entering rehab for addictions to both alcohol and sex. "Now, I've been in therapy since my father got diagnosed with cancer nine years ago."
"My therapy changed a little bit because I was in a very intense relationship, which you can all read about in my book," Brown added of her new memoir, "Brutally Honest." "I do address a lot of those issues. But no, I'm not an alcoholic. No, I'm not a sex addict."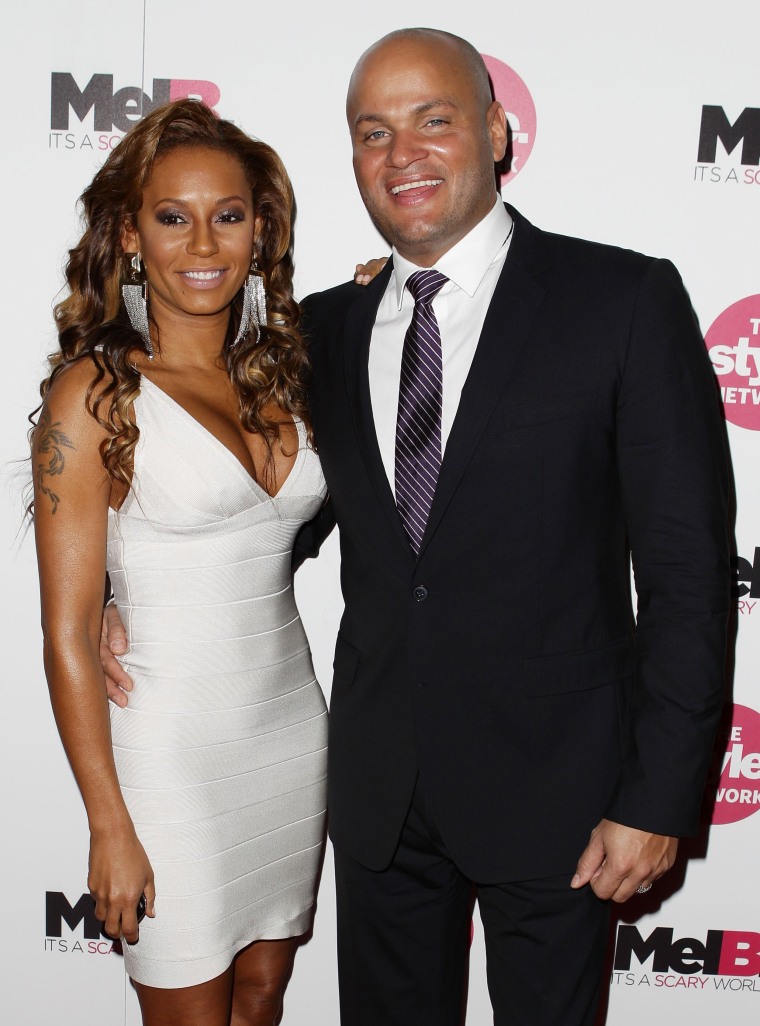 The mom of three went on to describe her marriage to Belafonte, with whom she shares a daughter, Madison, 6, as tumultuous. The couple finalized their divorce last December.
"You know, I was with the same person for 10 years, and that was quite a turmoil, very intense. That's all I can say about it. I'd like to say a lot more, but on this show, let's keep it PC. But … I did kind of have to ease my pain. I suffer a lot from PTSD," Brown told Michele.
Over the weekend, the singer shared a lengthy statement with the British tabloid The Sun revealing her choice to seek treatment to deal with trauma stemming from her divorce and the 2017 death of her father, Martin Brown.
"The past six months have been incredibly difficult for me," she wrote. "I've been working with a writer on my book, 'Brutally Honest', and it has been unbelievably traumatic reliving an emotionally abusive relationship and confronting so many massive issues in my life from the death of my dad to my relationship with men."
Brown also indicated in her statement that she'd been using alcohol in an attempt to "numb" painful emotions.
"Sometimes it is too hard to cope with all the emotions I feel," the statement continued. "But the problem has never been about sex or alcohol — it is underneath all that. I am fully aware I have been at a crisis point. No one knows myself better than I do — but I am dealing with it."