For many of us, a new year means renewed efforts to drink less, eat better and exercise more. But as the days tick by, our old habits creep back in.
Meghan Trainor and James Corden understand our revolving-door resolutions. They even made a song about it!
RELATED: 16 funny, poignant, personal resolutions for 2016 from moms and dads
On Thursday's "Late Late Show," the duo got decked out in baby-blue ensembles and matching blond ponytails for a reworking of Trainor's hit "All About That Bass" that was really all about resolutions gone wrong.
"Yeah, it's pretty clear, I ain't no size 2," Corden belted out. "But I just joined a gym, like I'm supposed to do. Cause I've got that boom-boom, walkin' up the staircase — all the wrong junk in all the wrong places."
RELATED: 'Broad-minded guys' Rod Stewart and James Corden get 'Sexy' in Carpool Karaoke
But soon, he was singing a different tune.
"I haven't gone to the gym or met with the trainer I hired," he sang. "Can I pay someone to go tell him that he is fired?"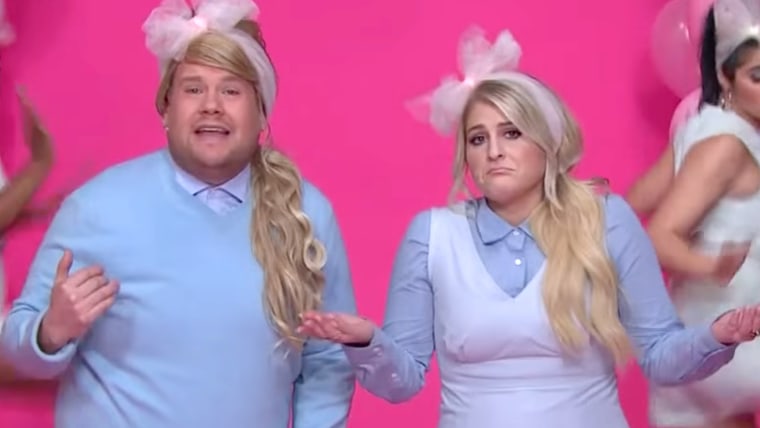 RELATED: Meghan Trainor brings her 'Peanuts' dancin' routine to TODAY concert series
It was much the same story for Trainer, who crooned about her less-boozy ambitions before joining the host in a round of "We're not about to change, 'bout to change — we're quitting."
Sing it!
Follow Ree Hines on Twitter.