Meghan Trainor celebrated her 24th birthday Friday and enjoyed the holiday season with family and friends. But her boyfriend, Daryl Sabara, offered one extra reason to rejoice when he dropped to one knee and pulled out a ring.
The 25-year-old "Spy Kids" actor made Trainor his fiancee Thursday in a perfectly planned proposal. Ryan Trainor, Meghan's older brother, captured the moment on camera and both Trainor and Sabara shared the breathtaking video on Instagram.
"I SAID YESSSS!!!!" the elated singer wrote in her caption. "The love of my life @darylsabara made all of my dreams come true. He proposed to me under a tunnel of beautiful Christmas lights and surprised me with my family and friends. I'm still in shock. I've never been this happy!"
The birthday girl told fans she'll be watching the engagement video "over and over again." Ryan Trainor captured every ecstatic emotion in a video montage and set the scene to music with the singer's own tune, "Hopeless Romantic."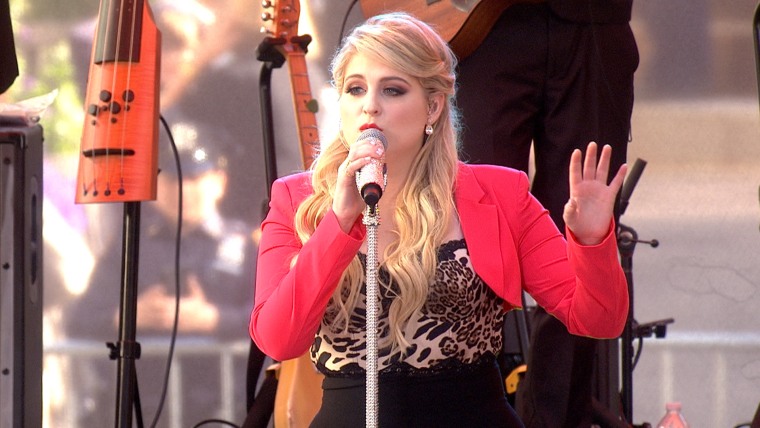 Sabara — best known for his role in the "Spy Kids" series — shared the same video with his own touching message.
"Happy birthday to my soulmate," Sabara wrote. "Thank you for changing my life forever and thank you for saying yes! You are the most beautiful fiancé in the world. I love you @meghan_trainor."
The "Dear Future Husband" singer celebrated her first anniversary with Sabara in July. And despite the rather short romance, Trainor knows she's found the one.
She followed up the engagement announcement with an equally touching photo series with Sabara.
(Click or swipe through to see the photos.)
"I'm so happy it's you @darylsabara I knew it from the moment I met you," Trainor wrote in her caption. A mutual friend, Chloe Grace Moretz, introduced Sabara and Trainor in 2016.
The young couple certainly have many blessings to celebrate in the new year!