It's a bittersweet day for social media followers of Meghan Markle.
The former "Suits" star unceremoniously deleted her Facebook, Twitter and Instagram accounts on Tuesday, just weeks after she and Prince Harry announced their engagement.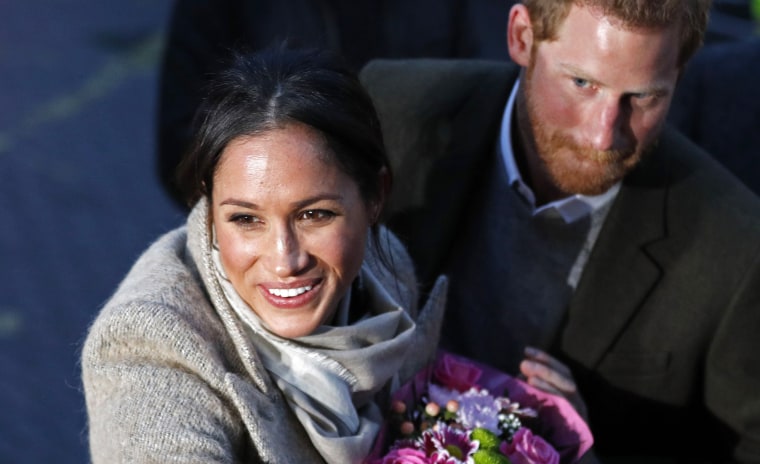 But fans of the royal bride-to-be had to know it was coming.
Nine months ago, Markle, 36, who recently announced she was giving up her acting career to take on royal family duties, also ended her lifestyle blog The Tig with a heartfelt letter to readers.
"What began as a passion project (my little engine that could) evolved into an amazing community of inspiration, support, fun and frivolity. You've made my days brighter and filled this experience with so much joy," Markle wrote before telling fans, "don't ever forget your worth."
The actress's social media accounts grew dormant as her relationship with the 33-year-old prince heated up, but that didn't stop her many followers from perusing them in hopes of finding a personal anecdote or a photo capturing her whirlwind royal romance.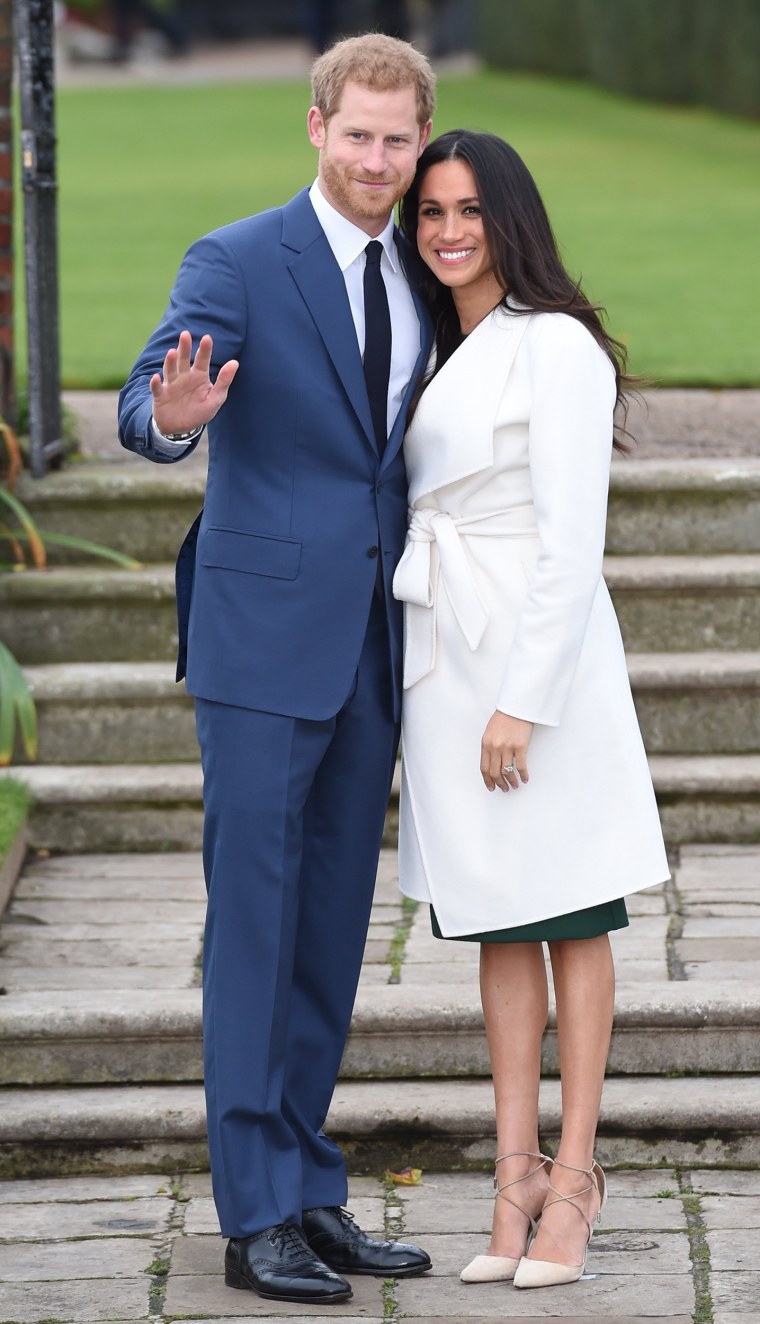 Prior to November 2016, when Markle and Harry confirmed their relationship, fans were treated to frequent adorable pics of her rescue dogs, Guy and Bogart, and funny candid shots and stories from the "Suits" set.
Her accounts also included inspirational photos or quotes, like this one, which got more than 48,000 likes on Instagram: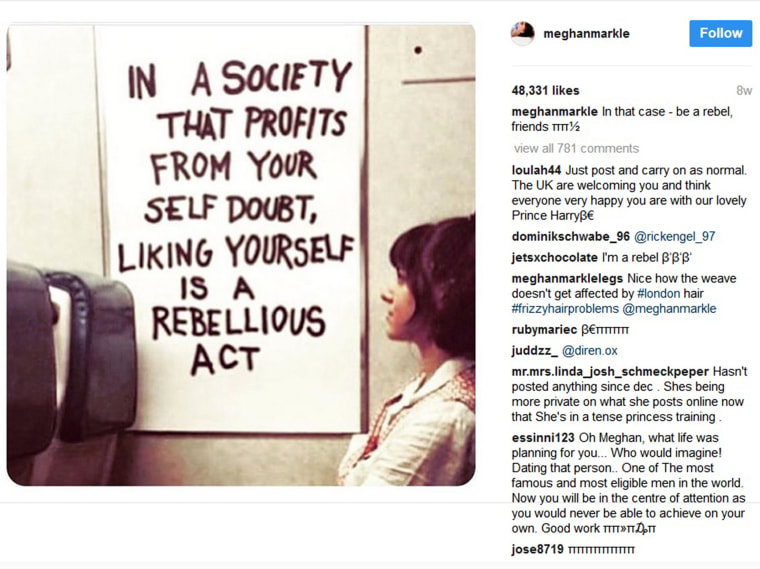 Now, anyone searching for Markle's Twitter and Instagram accounts will discover a message that the accounts no longer exist. On Facebook, all you'll find are various fan pages devoted to the actress and her fiance.
But as monarchy-watchers well know, there are unspoken royal family rules, and one of them prohibits high-profile family members from operating personal social media accounts. However, those looking for updates can find them on official social media accounts representing The Royal Family, Kensington Palace and Clarence House.
While we're sad to see Markle's personal pages vanish, we're betting we'll find some pretty great pics on those official accounts come May 19 — the day the couple plan to tie the knot at Windsor Castle.