Megan Hilty has made major changes in her life recently: She relocated from New York to Los Angeles to co-star in NBC's "Sean Saves the World" and married Brian Gallagher in Las Vegas in November. But rather than feeling unmoored, the singer-actress says she's thrilled with the adjustments.
"It's so great," she enthused on TODAY Tuesday about switching coasts. "I have my weekends free and my nights free — this whole sitcom thing is awesome. And we tape in front of a live audience, so one night a week we get to do a big performance."
And she's even cool with not yet getting a chance to sing on the show (unlike her previous series, "Smash"). "I'm kind of grateful," she admitted. "It's really nice to do something completely different."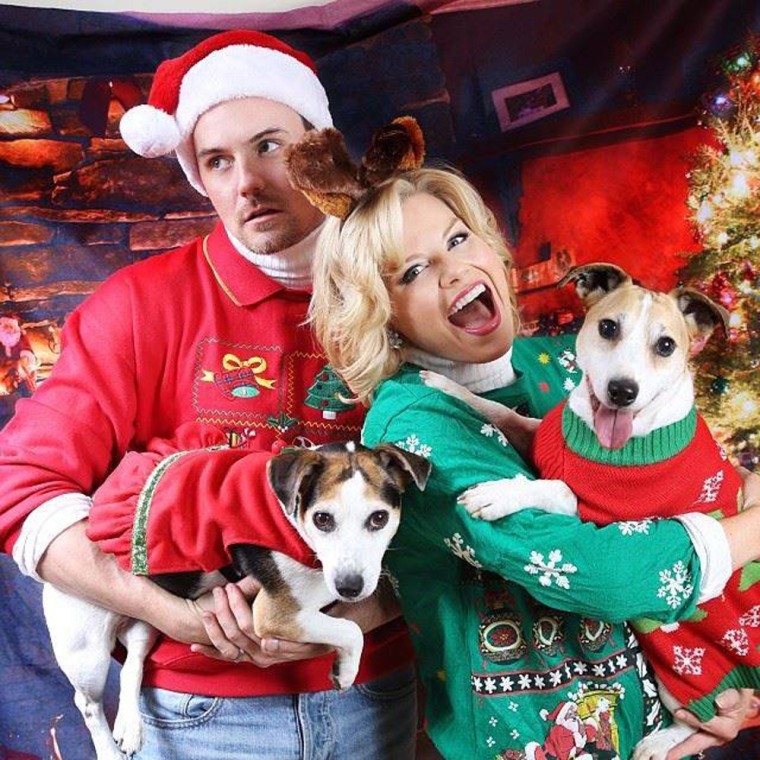 Hilty's new husband Gallagher joined her in the studio where the pair accepted champagne flutes and demurred from launching into song (despite entreaties from Hoda Kotb and Kathie Lee Gifford). They did show off their holiday card, however, calling it the "Ugly Sweater Awkward Christmas Photo."
The pair has been on what Hilty called a "reception tour" where they've had several small gatherings with friends who couldn't be at the wedding. And on Monday night, they rented out the bar where they first met and invited friends to one of those private receptions — but urged them to bring toys and gifts for needy children, rather than wedding presents.
"We were actually watching your show," said Hilty, waving at tables overflowing with bright presents, "and we were like, 'Oh, they're collecting gifts, why don't we just (do it too)?'"
"Sean Saves the World" returns to NBC on Jan. 2 at 9 p.m.