Meg Ryan and Tom Hanks have always been one of those classically-perfect rom-com pairings. The pair have made four films together, one of which, "Sleepless in Seattle," turns 25 this year. So what has made them such an amazing on-screen duo?
"He's just so easy," Ryan explains in a new interview with "Sleepless" producer Gary Foster. "He listens; he roots for other people."
In addition to "Seattle," Ryan and Hanks have appeared together in 1990's "Joe vs. the Volcano," 1998's "You've Got Mail" and 2015's "Ithaca." And we always find ourselves rooting for them!
"(Hanks) doesn't like there to be drama," Ryan added. "I feel the same way. We're just really there to have fun, this is supposed to be a creative experience and there's no reason to get heavy."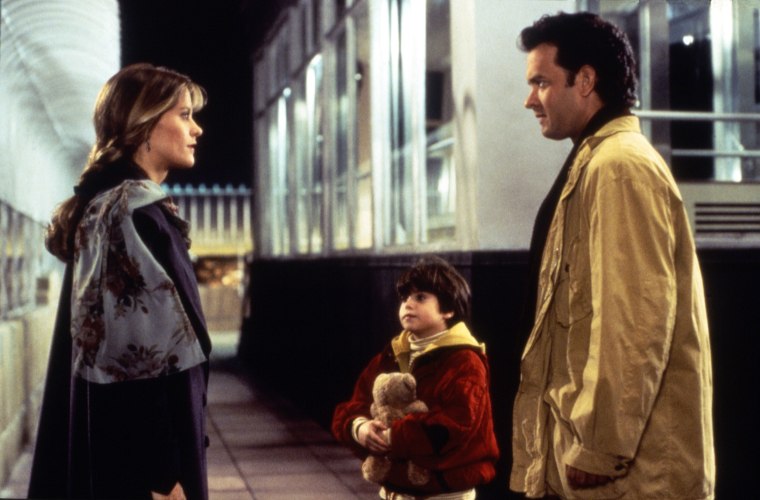 In the interview, Ryan also revealed new details about the scene when her character Annie is racing toward the Empire State Building so she can meet up with Hanks' Sam. She definitely looks worried that she'll miss him, but now we also know Ryan was personally in pain.
The shoes "did not fit!" she laughs in the interview, which will be featured in special screenings of the movie this month by Fathom Events.
Still, the movie as a whole was a perfect fit. As Ryan says, "The choice Nora (Ephron) made about this movie not being just about love but about love in the movies was really clever ... There's a real innocence to it."
And of course, it still endures; Ryan says people always tell her it's their go-to movie that they watch from bed when they're feeling sick, because it makes them feel better.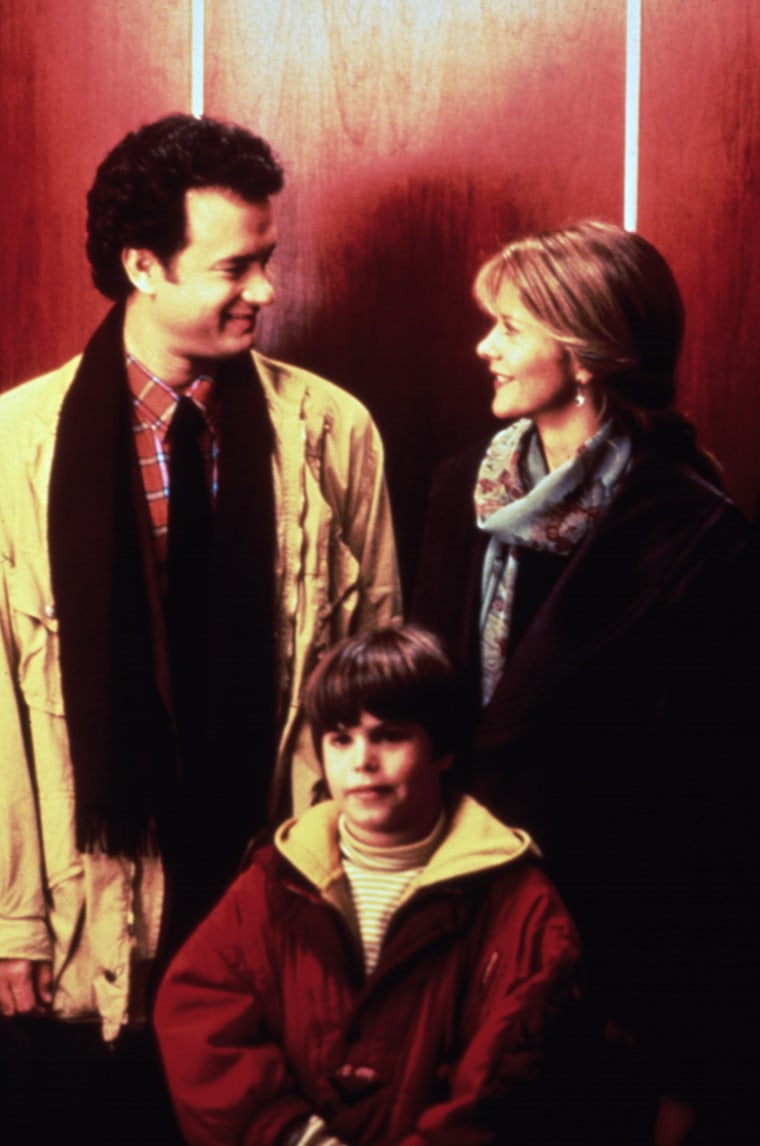 "It has something to do with the hope we all have that we're being taken care of in a way by fate," says the actress. "In the way that this movie suggests that destiny is in charge and is leading you on the right path."
"Sleepless in Seattle" screened in theaters on Dec. 2 and will screen once more on Dec. 5. Click here to find out where to see it in your area! The movie is also available on Blu Ray now.